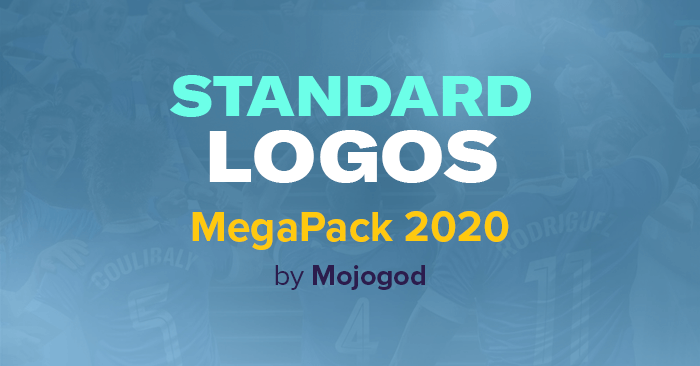 This is my
standard logopack for Football Manager
.
Standard means the logos have no effects on them, as this is the way I prefer them.
Standard Logos MegaPack Contents
Included are over 46500 logos for clubs and competitions of every nation.
Africa
: 2579 logos
Asia
: 5217 logos
Europe
: 27182 logos
North America
: 2858 logos
Oceania
: 357 logos
South America
: 3820 logos
Competitions
: 4276 logos
Nations
: 241 logos
Copyright Notice
Club logos are registered trademarks and/or copyright material owned by the respective football clubs. This graphic pack is only intended for personal use within the game.
Redistribution Policy
If you wish to share this pack on other sites, please point the download link to this very page and do not host any files yourself.
Standard Logos Football Manager Preview
How to add standard logos megapack on Football Manager


Download the .zip file and use a tool such as 7-zip for Windows or The Unarchiver for MacOSX to extract their contents.


Move the extracted contents to your graphics folder:
\Documents\Sports Interactive\Football Manager 202X\graphics\logos\
Create folders "graphics" and "logos" if they don't exist already.



For Mac OS Catalina users, the path to the graphics folder has changed and can now be found at:
~/Library/Application Support/Sports Interactive/Football Manager 202X/graphics
For more details: FM20 User Files on Catalina are stored in a different folder



Run Football Manager 202X and go to Preferences > Interface:
Hit the Clear Cache button. Return to this screen.
Enable Reload Skin when confirming changes in preferences.
Hit the Confirm button.
Work In Progress
I'm currently working on finishing my update of some of the major regions in europe. I have not yet updated some of the biggest countries (like england or italy), as I am waiting for the beta to actually be available so I can update those with all new the club IDs. They will all be part of an update that I'll be uploading 1 day before the official full release.
Outside of Europe I feel like I'm completely up to date, so if you spot some old logos in Brazil or Japan or similar feel free to tell me
Thanks
Thanks go to Stam and everyone that helped me by notifying me of outdated logos, including users Girafi, Arrizabalaga77, MarcosME, Indietronic, JoaoNeveSevenN7. And also big thanks to colleague vectorizers Javier, Anatolyj, Fernando and logo sites as brandsoftheworld, loghisquadrecalcio and weltfussballarchiv.