The transfer market is about to open and silly season has already begun. While clubs are hunting down the big name buys and scouting the top talents who are looking to ply their trade elsewhere, let's take a look at three top-quality players that will be available as
free agents
in the English Premier League this transfer window.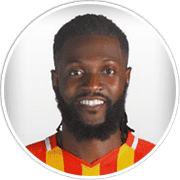 3: Emmanuel Adebayor
Released by Crystal Palace, this 32 year old forward is able to boast an experienced career. Starting his senior career at Metz in 2001, his career has flourished since. He has moved from one great club to the next, playing for big names such as Monaco, Arsenal, and Manchester City, experiencing a short loan spell at Real Madrid and Tottenham Hotspurs; signed by Tottenham on a permanent deal, and finally finding himself at Crystal Palace. This vast experience in different leagues and teams would give clubs that sign him a great advantage upfront, and at 32, Adebayor still has a good two or three seasons to ply his trade.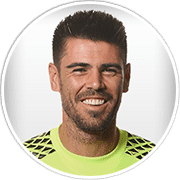 2: Victor Valdés
The first choice keeper for Barcelona's first team from 2002, he had a glittering career at the club until 2014. Finding himself second choice in the goalkeeping spot, spending much of his time on the bench, in the 2013/4 season, Valdés decided that the pressures at Barcelona was too great, and subsequently decided to leave the club early enough for them to find a replacement. He then moved to Manchester United in 2014, who offered to help him in his rehabilitation from his ACL injury sustained in the previous season. He was offered a contract from the club in 2015, signing for 18 months, with an option of a further year on 8 January.
He deputised under David De Gea, although he only managed to play two games before he was loaned out to Standard Liége. Victor Valdés now finds himself on the release list, submitted this Friday by
Manchester United
. At 34 years of age, he is still a good age for keeping position, and could easily take the number one spot at most clubs that would seek to sign him. With top quality goalkeepers hard to find, Valdés would be a superb acquisition as a free transfer.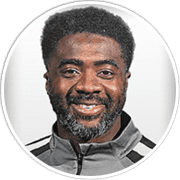 1: Kolo Toure
This experienced Ivorian has built a great reputation over his career, and at the age of 35 finds himself a free agent, having been released from Liverpool FC, after playing with the club for three seasons. This famous central defender and brother of Yaya Toure is one of the squad members of the Arsenals Invincible, of the 2003/4 campaign. He also went on to have a successful spell at Manchester City. Toure would undoubtedly be a great acquirement at any club as a free transfer.
With so many clubs releasing their youth players that were deemed below grade, many players find themselves having to seek development elsewhere, or
browsing through jobs portals
to find employment. Fortunately for Toure, Valdés and Adebayor, they should have no such problem.