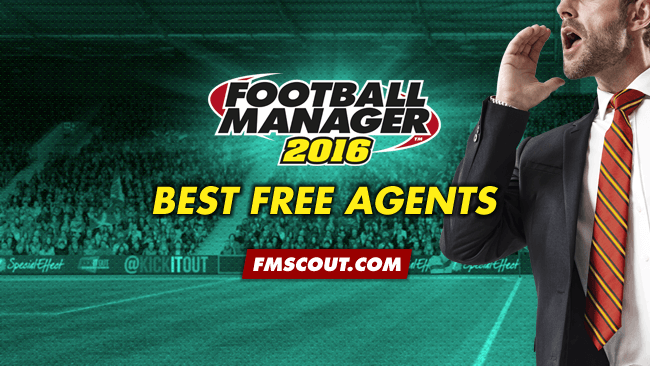 Welcome to the preliminary list of Football Manager 2016 best free agents by FMSCOUT.com.
Football Manager 2016 good players without contract
This list includes some of the best FM 2016 players available on free transfers.
Top 400+ FM16 free agents included.
Released: Oct 4, 2015
Updated: Oct 22, 2015
This is the successor of my ultimate list of best Football Manager 2015 free agents.
► Looking for Best Football Manager 2022 Free Transfers?
What are free agents?
They are players without contract available on a free transfer. Free players are ideal to boost your squad when your transfer budget is very limited. They are usually players in the twilight of their career, but there are always cases of younger players who are still free for different reasons.
What does the rating (R) mean?
It's a personal recommendation system for your convenience. I'm using a 1-100 scale based on English divisions.
81+ all-time elite player
78-80 great player for premiership
75-77 solid backup for premiership
72-74 top player for championship
69-71 top player for league one
66-68 top player for league two
FM 2016 Best Free Players by position
Click on the table headers (name, age, etc) for easy sorting.
Press and hold Shift while clicking the headers to sort by multiple columns.
FAQ
How did you create this list without having access to FM16?
I used information on the internet to determine which active football players are still without contract. Then I checked their attributes on Football Manager 2015 in order to assess the players based on their best role(s) and to decide if they're good enough to make my list. And for those who made it, I assigned them my personal recommendation ratings for your convenience.
I think you missed some players!
I'm counting on your feedback to update this list, so I encourage you to post your suggestions in the comments section below. Thanks!