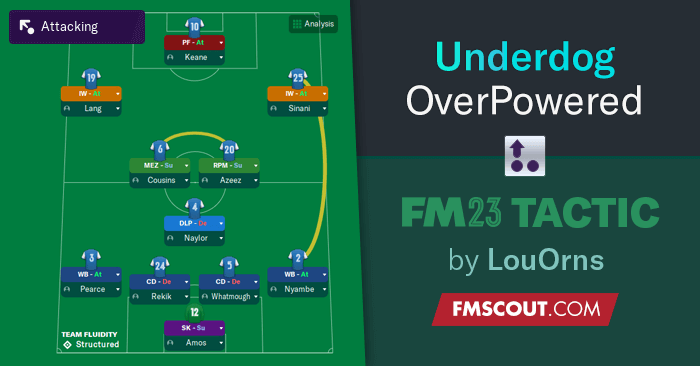 Media prediction:
21st. I wanted to test this tactic with a team fighting relegation, to see how good it actually is, and to what levels of over-performance it could reach. I didn't play a single game, it was all on holiday, so imagine if you played it and made tweaks, you could probably win the league.
Going forward
: We scored the second highest goals in the league, but created the most chances in the league, with Ashley Fletcher scoring the most with 26 goals. The aim of this tactic was to be very attacking, and we did that to great success.
Defensively:
Not the best defensively, but with the players at our disposal, and playing the way I wanted, it was to be expected. Conceded quite a lot of chances.
Out of possession:
I wanted the team to be aggressive off the ball, especially in the opposition third, to press relentlessly and win the ball back high up the field, and again, we did that to extraordinary results. Over 1500 more high intensity sprints than the second best team.
In possession:
Dominate the ball, but be able to mix it up sometimes too. Wigan completed the most passes and had the highest possession in the league out of anyone.
The results:
Fifth in the league but lost in the playoff final to Sunderland.
The Tactic:
The aim of this tactic was to be able to dominate the ball, but also be extremely attacking. I wanted my team to score their way out of games as it's the most entertaining. It's similar to my original how I coach my team IRL tactic, but this is more aggressive and takes the emphasis off of playing through the middle. It's beautiful football with the Defensive midfielder dropping back to make a three, and the rest of the team flying up the pitch.
Data Hub:
Player stats: