THE WAIT IS OVER!
From the excellent results of last years Vince Skin, Vince Skin Pro and Vincechup skin (always available), I decided to upgrade and release the
new Vince Skin
, an elegant, dark and very beautiful skin to boost the Football Manager interface and revolutionize the game!
The most important thing in skinning is giving the best amount of features, and this is what I did with my work.
v.1.2
Sidebar menu panel bug fixed: in some cases the game could get blocked while and can't pressing on others buttons
v.1.1
New Player Overview Panel
New Instant Result Button
Now you can see the foot ability
Vince Skin Biggest Features
Instant result button before and in game! (a rare feature)
New Player overview panel
New match scoreboard and players faces into the bench
Match condition and sharpness Icon in Percentage
different backgrounds and opacity
Club crest into the right corner
New match panels
Stadium into fixtures panel and on club overview panel
Fixtures while you advance into the game
Continue button with the club colours
New stadium overview panel
Boost of player and club overview panel
It's recommended to maintain the zoom of text at 95% to see all theses things correctly and if you have a monitor of low res. (1366x768) you can use the Vince Skin 900p.
SUPPORTED RESOLUTIONS
Vince Skin
1920*1080 : 95% zoom
1600*900 : 85% zoom
Vince Skin 900p
1366*768 : 100% zoom
Vince FM22 Skin Preview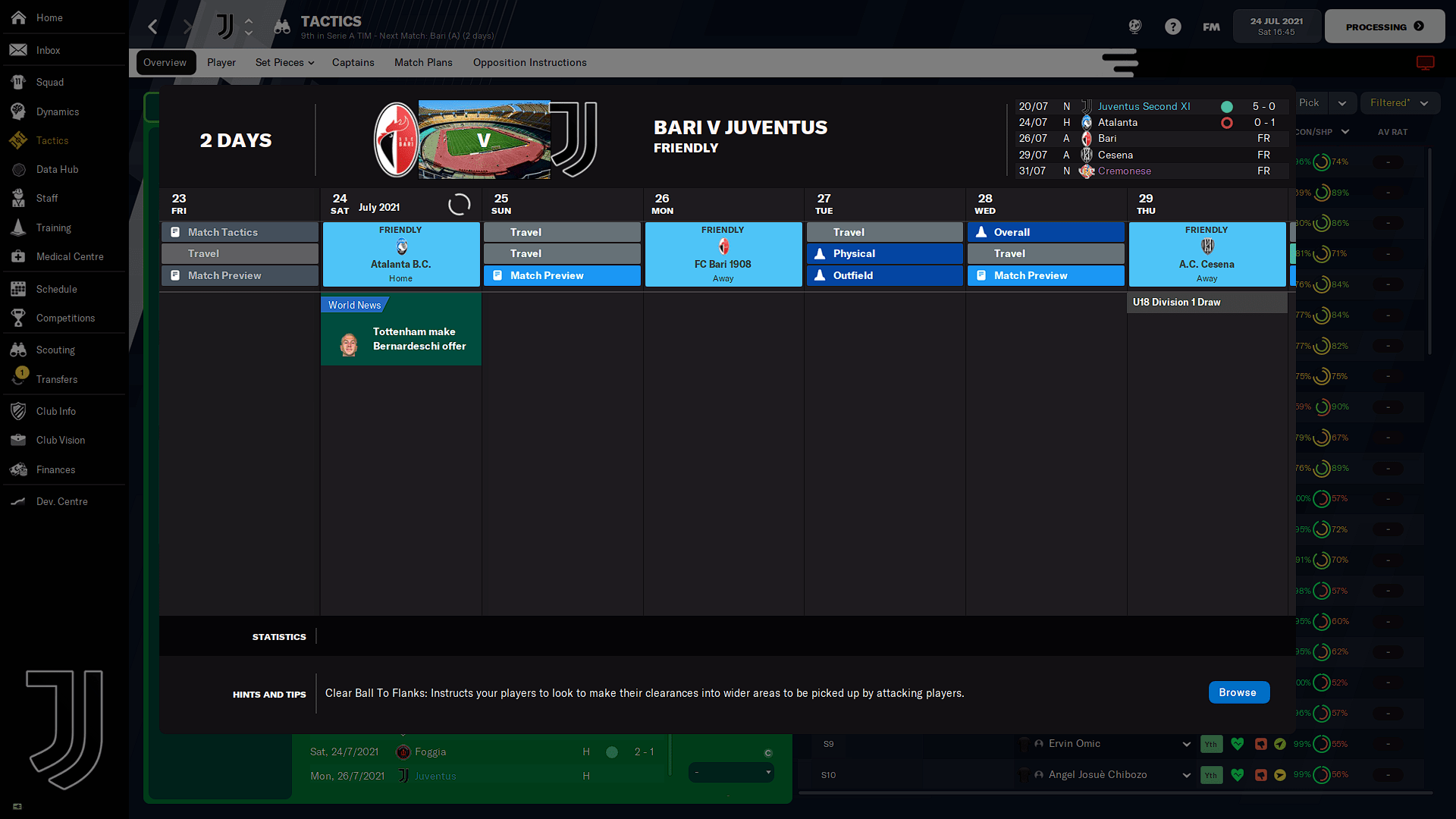 I'll attach a video with features and instructions of how to download it (the streamer isn't the creator of the skin but just a friend).
How to use the Vince skin on FM22
Download the skin, then extract with WinRar or 7Zip (Unarchiver for Mac), and put it into Documents/ Sports Interactive/ Football Manager 2022/ Skins
Run the game and go to preferences/ clear cache and reload the skin.
ENJOY THE BEAUTIFUL GAME
BUG REPORT
: If you see any bugs, report in comments, in PM or on Discord WITH SCREENS.
CONTACT & DONATION
- PayPal Donation :
paypal.me/vinceruss957
- Contact on Discord : vince_957#6916
Please note this skin is provided as is. It has nothing to do with Sports Interactive or SEGA and won't be supported by them.
CREDITS
- TCS by bluestillidie00
- OPZ
- FME skin
- Wannachup skin
- Flut skin
- YACS skin
- Heffem Skin
- michaeltmurrayuk for the mods