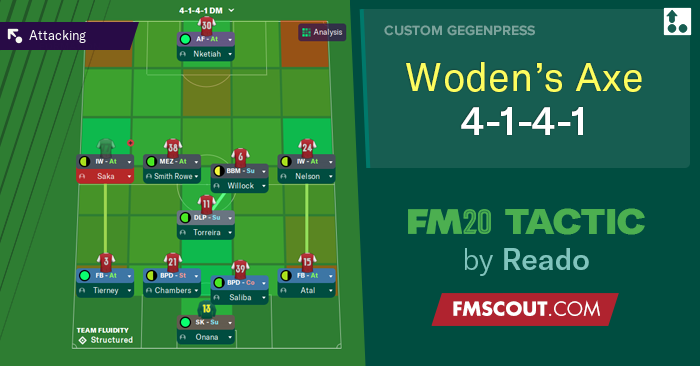 This tactic has let in very few goals with loads of clean sheets and lots of shots on target. Have won the league with Arsenal and back to back champions league titles, currently mid January on my fourth season and unbeaten in the league.
Very important to have a quick agile forward with good dribbling and finishing capabilities.
Midfielders and fullbacks need to be quick and mobile with good work rate as they will be required to get forward quickly in possession and transition back into defensive shape if possession is lost.
The inverted wingers effectively act as wide forwards and will score 15 goals a season each so will need to have good finishing and dribbling.
Quick defenders with good positional awareness will help, do not play this tactic if your CB's and FB's lack pace.
Keeper will need good one on one saving potential as occasionally opposition forwards will run off the defenders on goal.
I have never shared a tactic before, but this one has been so good both in terms of stats and being attractive to watch i though i would share, as ive enjoyed tactics downloads by others in the past.