The Background
I've put together an amazing tactic that takes advantage of some amazing positions, such as the Mezzala and Inverted Wing Backs - but more importantly I've added a few tactical insights that you can use for any of your own tactics...
You'll find those nuggets of information in the below video
The Tactic
It's a 4123, very standard and one you've all used at some point, but there's a few tweaks, the 2 x Mezzalas in the middle push forward and wide, allowing space behind for the IWBa to slot in and create huge overloads in the centre of the park. The DLP sits back and pings balls to the wide men who get goals and assists for days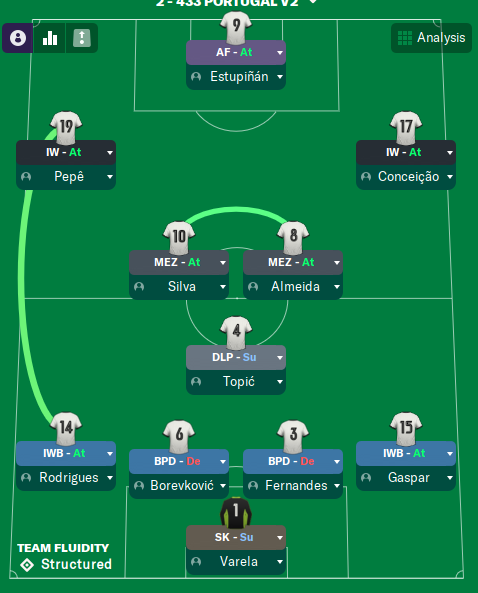 The testing
You can catch up on the journey of the tactic in my Victory to Vitoria save, there's a link to that playlist in the above video - pop over and drop a sub!
I've also tested with Liverpool and West Ham - West Ham finished 5th and Liverpool went unbeaten with some insane stats:
Give it a go and hopefully you have as much fun as I did!
- Jonny