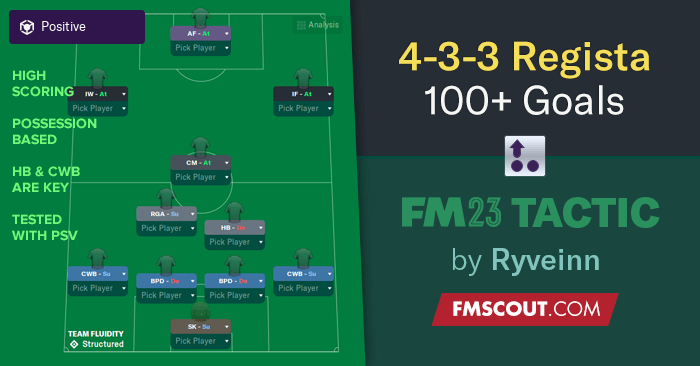 So I created this formation long time ago and reutilized it for my journeyman as PSV manager.
They key to this formation is the Half Back and the Complete Wingbacks which allows the team to create through the middle with the Regista and opens up the pitch with the Complete Wingbacks.
In possession acts more like a 3-4-3 with the Half Back being the 3rd CB.
To complete the formation I added a CM in attack to balance the midfield, 1 IW and 1 IF and a AF, all of them in attack role.
Here I have all the data in the Eredivisie. Reached UCL Final and beat the most goals scored in the league.