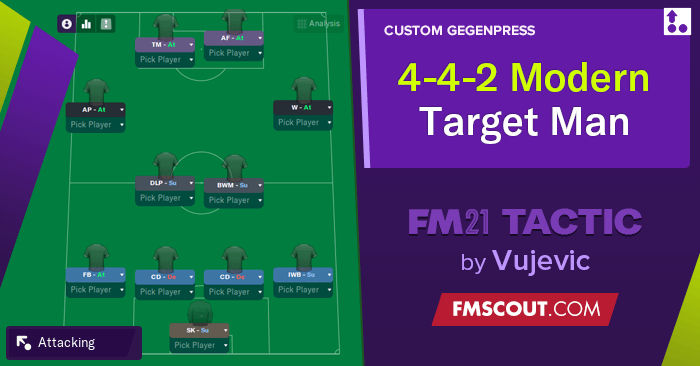 I done proper test with Herenveen won title and cup instantly Target man scored 48 goals!
You need to have good target man for this tactic to work I suggest that also he have pace and acceleration 12!
Your back 4 need to have pace at least 13-14.
No OI!
Left full back needs to have good crossing ability at least 13-14.
Right winger need to have good speed and if possible decent crossing and must be right footed!
Left winger needs to be technically good player with good passing and vision doesn't need to be left footed.
Tactic is also tested with Valencia, Werder, Reading and few others...
I played entire Herenveen save on my you tube channel if you want to see match performance!
Videos
Tactic test video by FM Scout
Short video on my own channel on how we trashed 8-2 PSV