Season One: Review
Well that's the first season done and dusted, what a season it was as well! There were plenty of ups and downs and after all the 46 league games we are staying up by the skin of our teeth.
SkyBet Championship
Results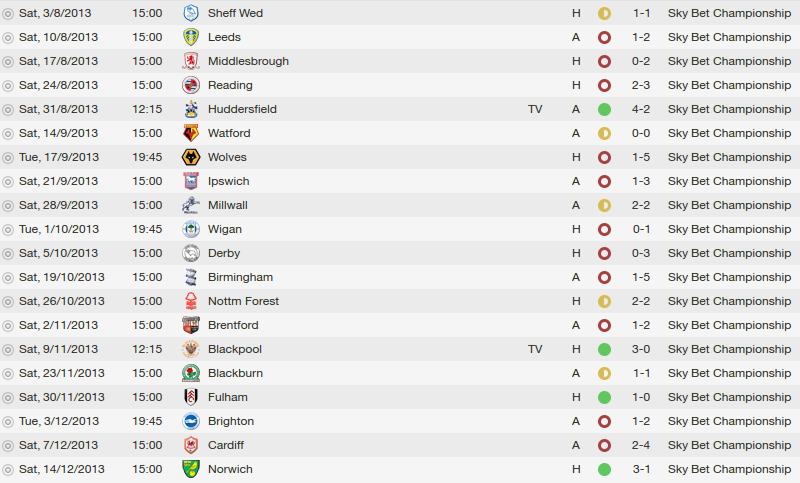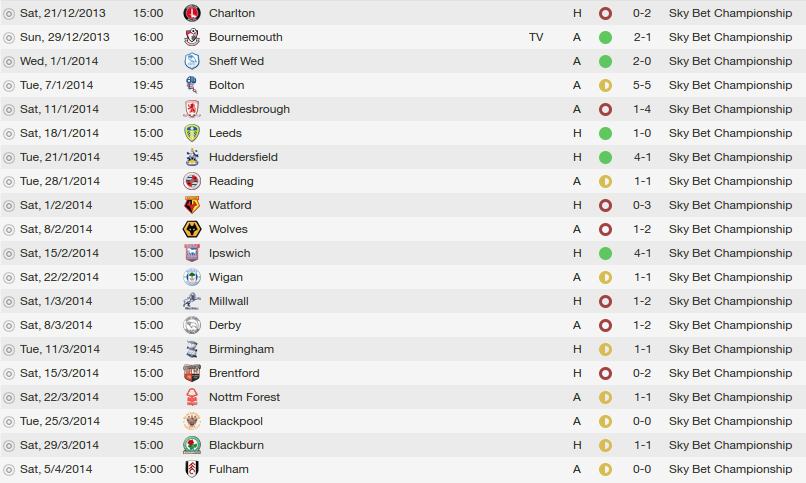 We got what we wanted first season, nothing more and nothing less. Survival was key this season and we achieved it. We started off really poorly with one win in 3 months, but it all seemed to click during the winter. Late November and early December we went 3 games unbeaten and although that doesn't say much, we were very grateful of that. Near the end of the season things got a bit wobbly again but the lads grounded out the points they needed to stay ahead of Sheffield Wednesday and on the last minute of the penultimate game we gained our season goal.
Table


It was a shock to see 2 un-expected teams go down in Leeds and Bolton, however Sheff Wed were always heading towards a tough season. We were predicted to finish bottom this season and that prediction, thankfully, was 5 points off what really happened. It is also a shock to see that premier league relegated team Fulham finished 17th. Fulham were the team finished to finish top of the table but Cardiff ended up winning it, a team predicted to finish third.
FA Cup

Our FA Cup run wasn't long but it was very pleasing! We took Premier League West Ham (who are now Championship after finishing bottom) to a replay. I was happy with this because I expected is to be trounced at the first time of asking by Paulo Di Canio's side and was delighted with the fight my team put up.
Next Season
Next Season I aim to finish a lot higher. With the right backing and the right transfers I am sure we can finish nearer to middle-table. Certain players will have to leave and I will have to look very carefully in the transfer market but with the right players I believe I can finish mid-table.