http://i1060.photobucket.com/albums/t441/soccamaestro66/feliks%20banner_zpsbpw4xyac.png
Now with our first few games under our belt it was time to push onward and up the table into true finals contention in November. We played 5 games, including the FFA Cup semi final, so let's have a look at how the boys did.
Results
Hyundai A-League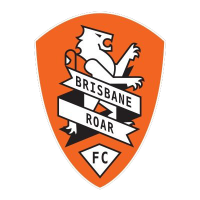 2-2
Redmayne, Germano, Chapman, Wielaert, Garuccio, Paartalu, Retre, Koren, Dugandzic, Duff, Kennedy

Koren

Kennedy

Paulo Retre (9.0)
This game was a close one, with an extremely eventful second half. The Roar scored just before half time with a great header, but the brilliant work of Paulo Retre created a great goal for Robert Koren and eventually Josh Kennedy as we broke our way into the lead. Brisbane had the last laugh however with an equaliser against the tide and the game finished 2-2.
Hyundai A-League
http://www.transfermarkt.co.uk/images/wappen/big/26206.png
2-0
Redmayne, Germano, Wielaert, Kisnorbo, Garuccio, Paartalu, Mooy, Koren, Retre, Duff, Kennedy

Kennedy

Mooy

Aaron Mooy (8.3)
All of our previous close games seemed to spur the boys to do better in this one against the Mariners, where we dominated and were unlucky to not win 5-0. Josh Kennedy and Aaron Mooy scored our two for the day but numerous other players came very close. A great confidence booster for the lads.
Hyundai A-League
http://sportsbusinessinsider.com.au/wp-content/uploads/2014/09/Sydney-FC-Logo-200x200.jpg
1-1
Redmayne, Germano, Wielaert, Kisnorbo, Garuccio, Paartalu, Mooy, Koren, Retre, Duff, Hoffman

Kennedy

Robert Koren (6.9)
After our last game, and our earlier win over them, I saw the Sydney FC clash as extremely winnable so it was annoying to go 1-0 down early in the match. To the boys' credit, they fought back well and eventually snagged the equaliser through Josh Kennedy in the 77th minute. 1 point is better than 0, I guess.
FFA Cup Semi Final
http://cache.images.core.optasports.com/soccer/teams/150x150/10504.png
5-0
Redmayne, Retre, Chapman, Kisnorbo, Smith, Retre, Murdocca, Mooy, Garuccio, Hoffman, Kennedy

Mooy

Retre

Hoffman

Kennedy

Kennedy

Josh Kennedy (9.5)
We continue to get an easy run into the FFA Cup Final as we vanquished our semi final opponents, the non-league Brisbane City FC. A 21 minute blast saw us put 4 goals past them before Kennedy added his second to top off a brilliant win. Now, the FFA Cup Final awaits and we have a great chance to pick up some silverware in my first season.
Hyundai A-League
http://www.brandsoftheworld.com/sites/default/files/styles/logo-thumbnail/public/0018/7973/brand.gif
1-1
Redmayne, Germano, Kisnorbo, Wielaert, Smith, Paartalu, Mooy, Koren, Retre, Duff, Kennedy

Duff

Damien Duff (7.3)
An extremely infuriating match in which we should have won comfortably after a Phoenix centre back picked up his second yellow in just the 24th minute. However, we weren't able to score until the 53rd minute and even then we couldn't hold on due to a shocking error by Andrew Redmayne, which I do not what to talk about it. The Phoenix's other centre back got sent off shortly after but we STILL couldn't grab a winner and the match ended in a very annoying 1-1.
A definite improvement as we rise to 4th, although we are still behind the leaders Newcastle Jets. Plenty of draws for sure, which we'll need to improve on, but so far I'm happy with that position.
The fact that this bloke does not have a futhead speaks volumes about his season so far - he has come out of nowhere to be somewhere. An extremely versatile player, so far I've played him at right wing, right back and central midfield but he's thrived at right wing most of all, displacing Dugandzic from the first team. 1 goal, 4 assists and 2 BOG awards for the 21 year old who is making a name for himself so far this season.
Manager's Thoughts
A good month in my opinion, finishing undefeated but once more lacking that clinical finish as we drew 3 games. A huge plus side is that we're into the FFA Cup Final against our archrivals Melbourne Victory, which will hopefully be a huge game, and we move up the table to a solid 4th. Great first couple of months and onward to December!