CSKA Handed Tough Task: Champions League Group F Preview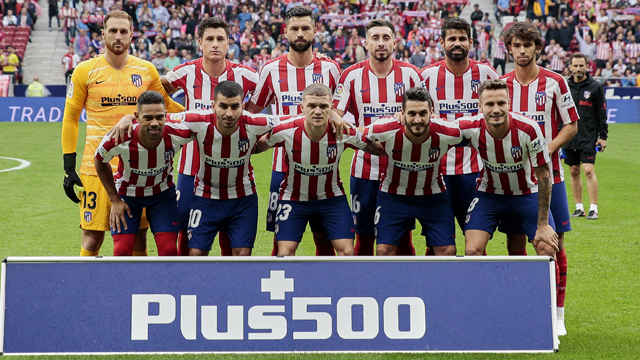 CSKA Moscow will face defending La Liga Champions Atlético Madrid in Group F
The 2020/2021 Champions League Group stages have been drawn today with Russia being represented by CSKA Moscow and Spartak Moscow. Today we will take a look at Group F, including current Rosgosstrakh Chempionat Rossii leaders CSKA Moscow.
The Group

English Premier League runners up, Manchester City, were first out of the pot, with Atlético Madrid CSKA Moscow and Inter Milan all joining what is being called, 'The Group of Death'.
Manchester City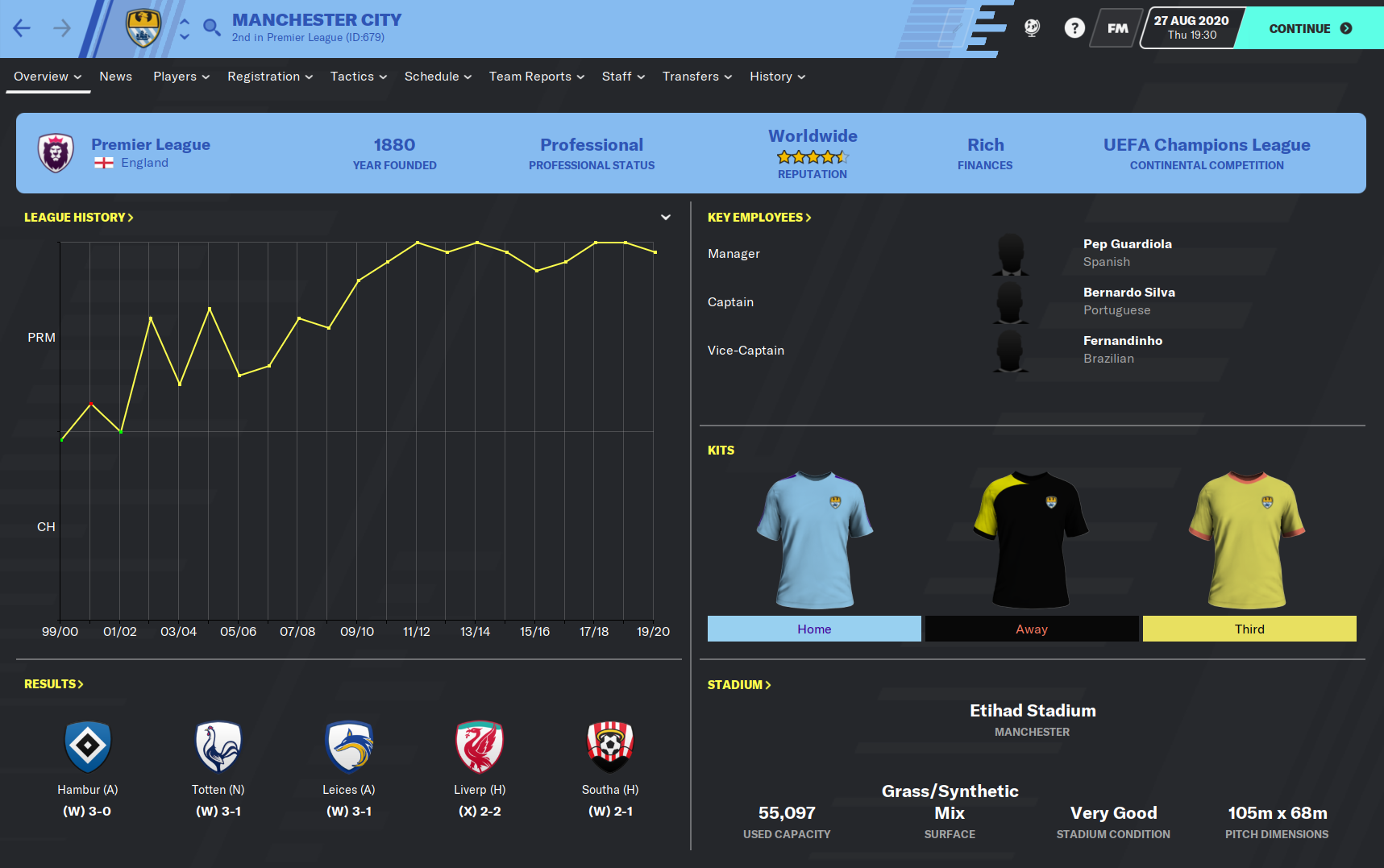 Pep Guardiola's side are one of the more expensively built sides in footballing history, with that not stopping this season. Having missed out on a third Premier League title in a row by just the single point behind Tottenham Hotspur, City bought in Raphaël Varane (£79,000,000) from Real Madrid and Moussa Dembélé (£57,000,000) from Lyon this summer.
Last season's Champions League semi-finalists, who lost to eventual winners Juventus, will be expected to top the group, but may find problems with the left-back position. With Benjamin Mendy suffering a Cruciate Ligament injury in an under 23s game a few days ago, he will miss up to eight months of action and with very little back up, could the rest of the group target that area?
Atlético Madrid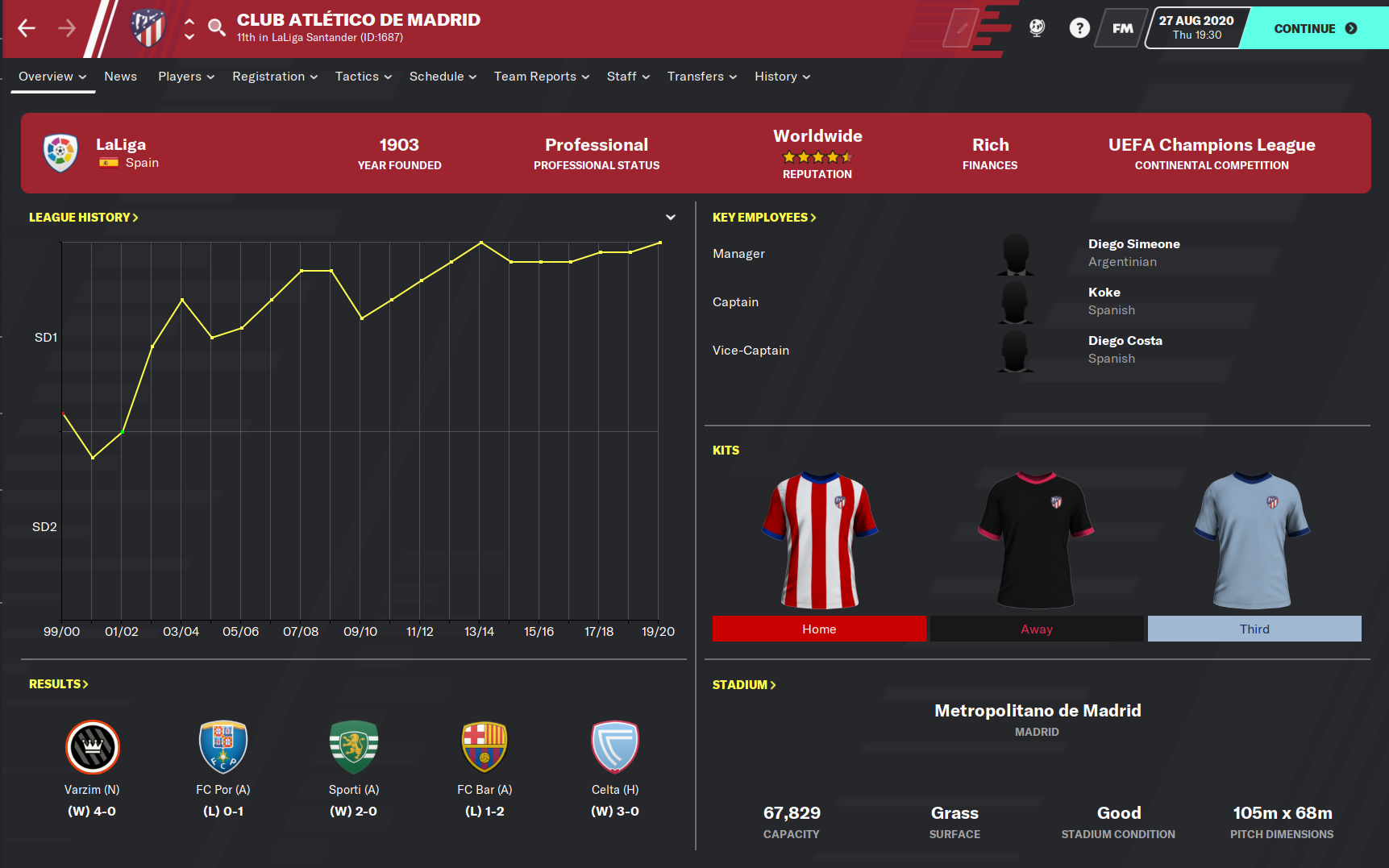 An opening day defeat to Barcelona wasn't what reigning La Liga champions Atlético Madrid would have had in mind for the start of their title defense. But despite that loss, Madrid showed their quality in the following game, beating Celta Vigo 3-0.
Off the back of Thomas Lemar's nine goals and twenty-one assists in all competitions last season, along with Álvaro Morata and João Félix chipping in with twenty-one and nineteen goals each, Atlético are a force going forward. Scoring ninety-one goals last season, it helped them to winning the league on goal difference having conceded the tied lowest amount.
That defense is helped by having a goalkeeper many view as one of the worlds best in Jan Oblak, with the Slovenian keeping sixteen clean sheets last season. Madrid will be a tough team to break down and will be deadly going forward, making them favourites to go through alongside Manchester City.
CSKA Moscow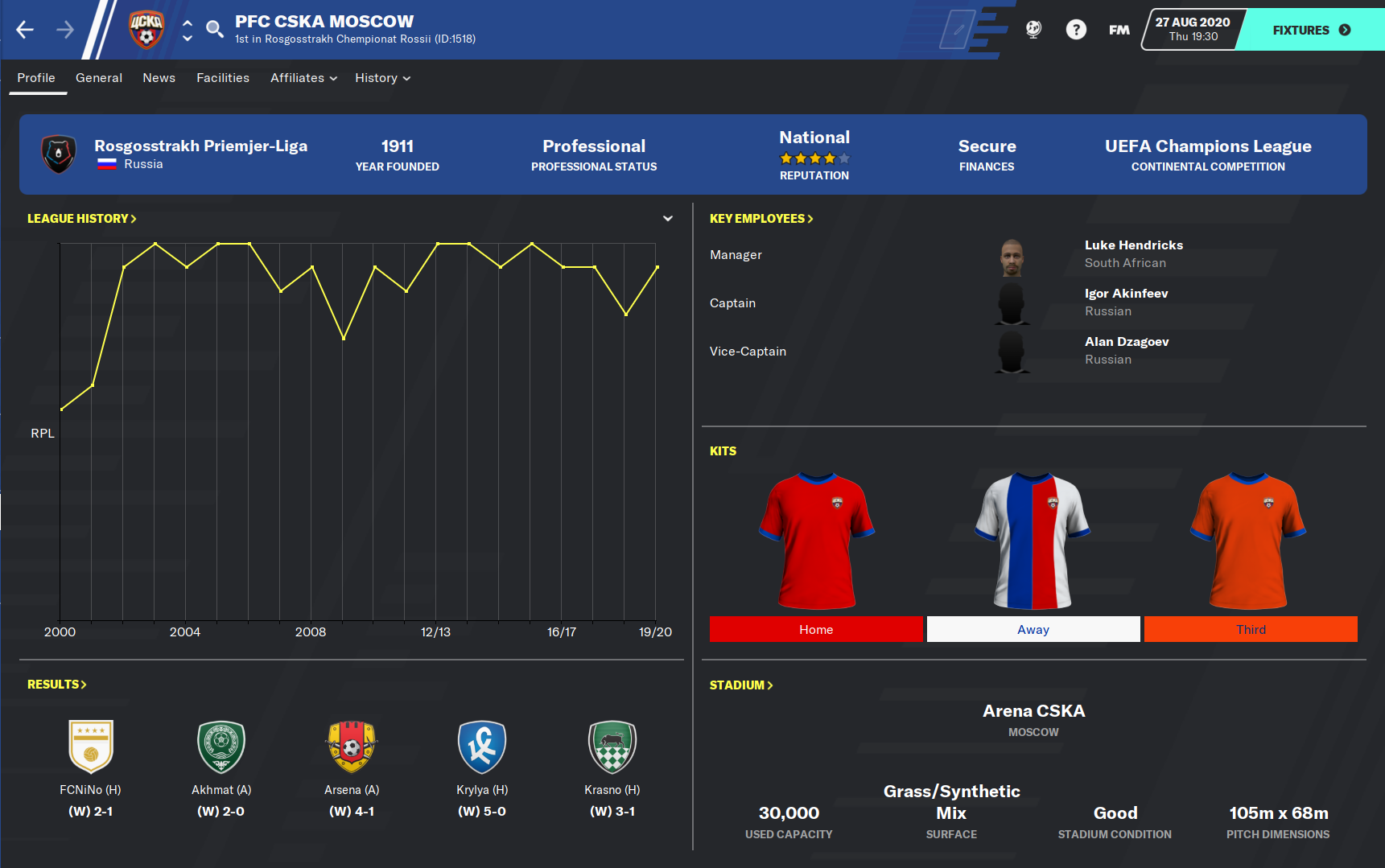 Having taken over a side that had been on a downwards trend since their last Rosgosstrakh Chempionat Rossii in 2015/16, Luke Hendricks guided his team into second place last season. They currently sit atop of the league table this season, with eight wins from eight, giving them a lead over Spartak Moscow of four points.
It's going to be a big change for CSKA Moscow this season in Europe, having passed through their Europa League group unbeaten last season. This year is going to clearly be much tougher. However, following their great start and of the back of Nikola Vlasic, Arnór Sigurðsson and Ivan Oblyakov brilliant form, some CSKA Moscow fans may have some faith in pulling off some unexpected results.
With very little expectations on them CSKA Moscow will be hoping to avenge their losses to Inter Milan, who defeated them in the Europa League 2nd Knockout Round last year. However, the bookies suggest the Russian side are likely to struggle and will most likely end up bottom of the group this season.
Inter Milan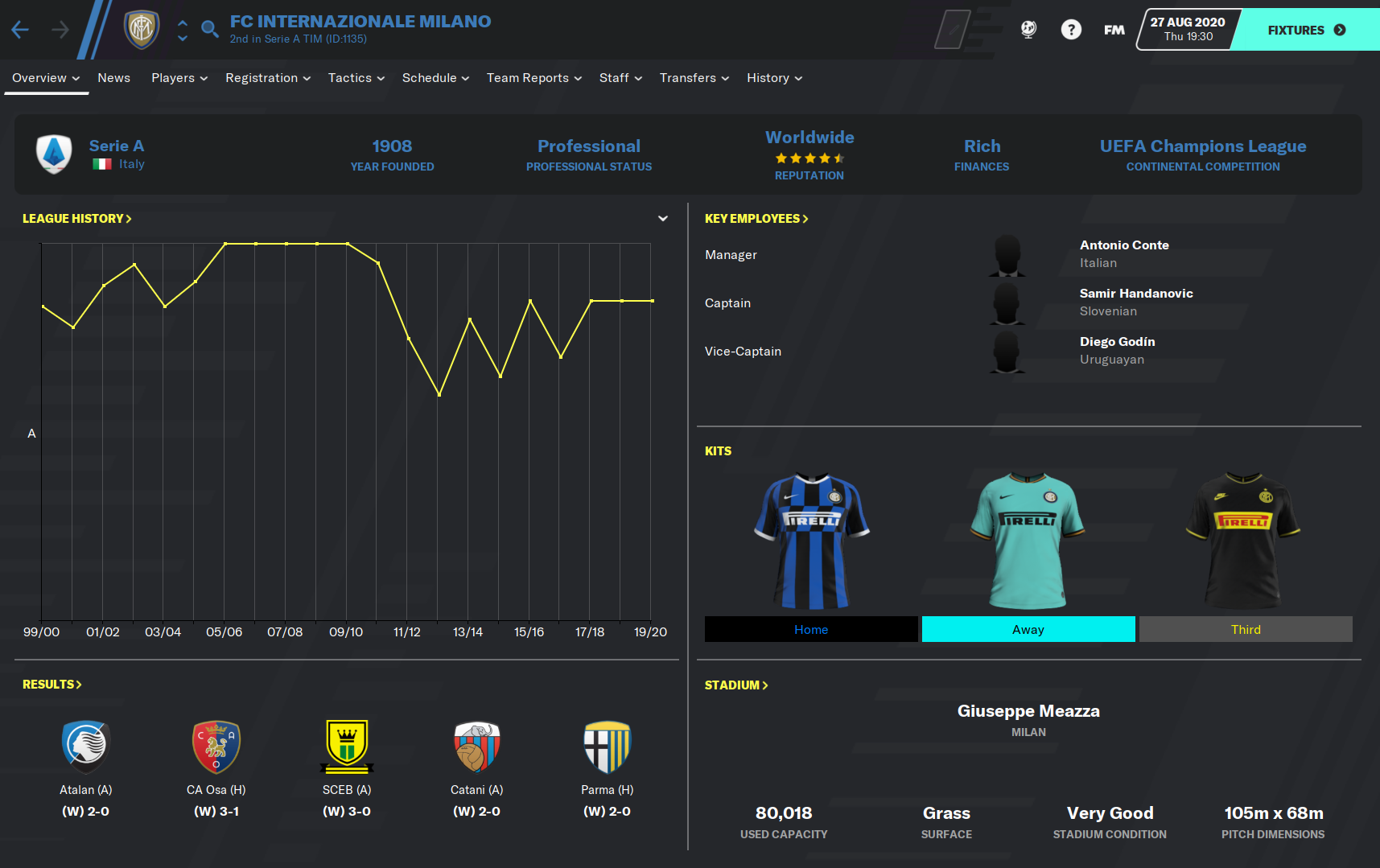 Antonio Conte is in the midst of building the strongest Inter Milan side since the treble winning season in 2010 under José Mourinho. The signing of Romelu Lukaku to partner Lautaro Martínez up front last season, paid off with the pair both scoring nineteen league goals last campaign. This summer has seen the arrival of Raphaël Guerreiro from Borussia Dortmund as he joins a defense that looks highly impressive on paper.
Feeling around the Inter Milan camp is that this year could be a special one for them, both domestically and in European competition. They will have some tough challenges to face but Lukaku and Martínez both scoring in their sides 2-0 win over Parma, there is reason for the excitement.
Conte's side are expected to finish third in the group for the second year running, but with a very strong side, it wouldn't be a complete shock for them to challenge the expected qualifiers in Manchester City and Atlético Madrid.

Replies
Scott:
It was a brilliant start, one I wasn't expecting to be honest. Keeping a hold of these key players is going to be massive, we can't afford to lose them, especially with the lack of money we currently have.