Club history: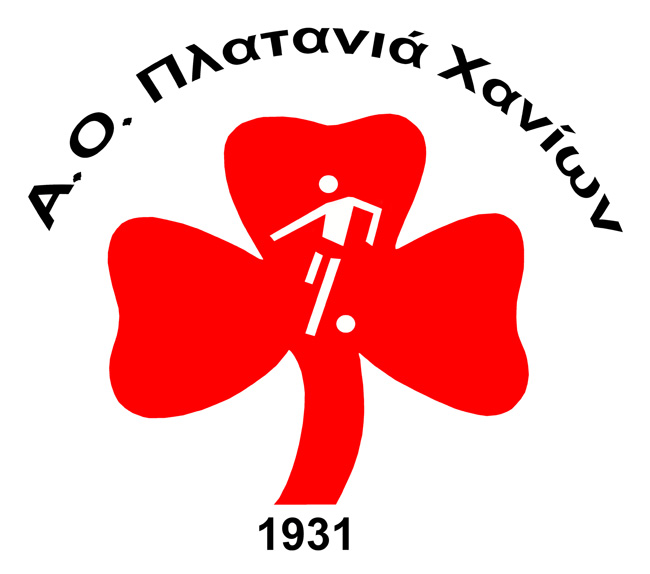 Platanias FC is a football club based in the same name 10,000 population village in Chania region in Crete, Greece that was founded in 1931. Its colors are red and white.
The club saw huge success during 2010s , when started climbing into Greek national competitions. First title won was back in 2009 in Greek 4th tier, which was followed by back to back promotions due to scandals with fixed games and fake financial records that made by teams from above divisions and got them relegated.
The biggest success for the club came in 2012, when it finished in 3rd place in 2nd tier and became the first club from Western Crete participating in the first Greek Division and 3rd from the island after OFI and Ergotelis.
Platanias FC participated in Greek Superleague for 6 consecutive years with 2016-2017 being the most successful year in club's history, finishing in the 7th position, one away from participating to European Competitions. Unfortunately the conflict between Platanias and its parent club, Olympiacos, led many players in leaving next season, which ended up finding the team in the last position of the standings in 2018-2019.
The owner, Manolis Mathioulakis, by being really disappointed created a really young squad that would participate in Greek Football League (2nd tier- now Greek Super League 2), by having only goal to be competitive. However, under the instructions of Yiannis Tatsis, Platanias managed to finish second and participate into promotion play-offs against the most historic Cretan Club that played in the 1st division that year, OFI FC, in a Cretan playoff derby. Platanias lost promotion literally in the last second of the away game.
Head coach and key players remained in the club, however the team morale was really down after promotion lost in the last second in the previous year. One by one the players pressured into transfer requests, with all the non-greek stars of the team leaving the club in winter transfer window. The team was in a really disappointing 10th / 12 position , above only of the almost-bankrupted clubs of Kassiopi and Apollon Pontou until the stop of the league due to coronavirus pandemic.
The owner, Manolis Mathioulakis decided he wants to sell the club, however, finally he was reluctant to pay off the debts of 300,000 EUR on players' wages and insurance, therefore, he decided to dissolve the sports company of Platanias FC. That means, according to rules in Greece that the club needs to play in amateur division, which is Gamma Ethniki (4th tier).
Titles:
Greek Superleague Two (2nd tier) :
Runner Up: 2019
3RD place: 2012
G Ethniki 10th group (4th tier):
Winner: 2009
3rd place: 2006
GAD Chania (local amateur league-5th tier):
Winner: 4 times- 1981,1985,1989,1993
Previous players and head coaches:
Coaches:
Giorgos Paraschos, Angelos Anastasiadis, Nikos Anastopoulos
From the club passed many good players, some with good reputation were Red Star's Alexandar Katai , former Olympiacos' player, Yaya Banana or Dynamo Dresden winger, Panagiotis Vlachodimos and many others.
Konstantinos Tzolakis (Olympiacos) and Abdul Rahman Wess (OFI Crete) both capped in Greece U-21, started their career in Platanias, therefore our goal will be to welcome them back in the future and develop more players from our academies that will be capped in Greek national teams.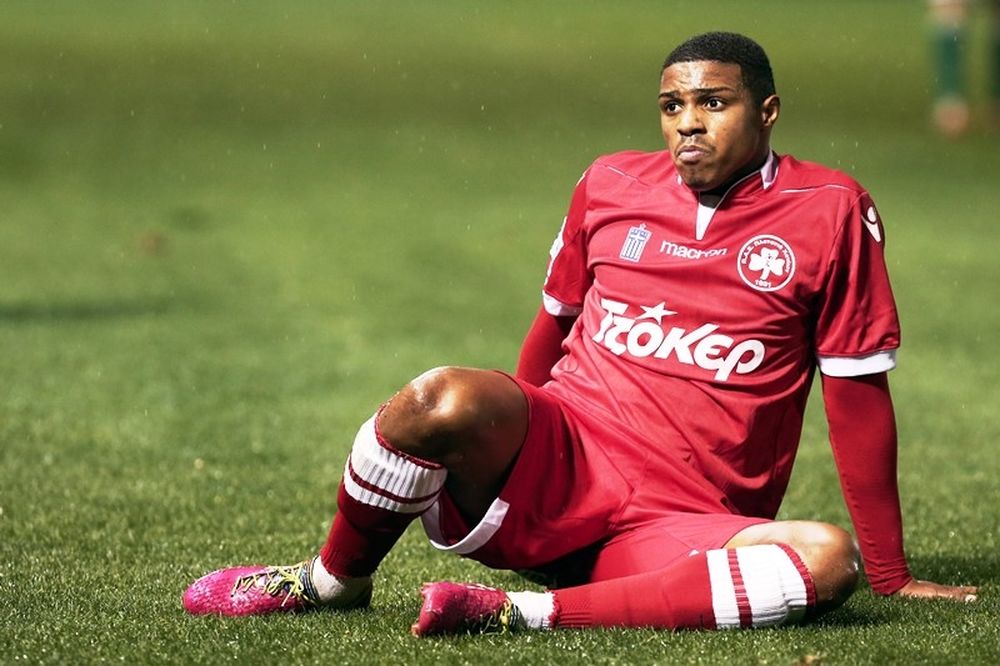 The former Celta player, Vasco Fernandes and the Greek 1ST Division legend, Fanouris Goundoulakis, with Platanias kit in a SuperLeague game.
Facilities
The club's training facilities are based in neighboring village of Maleme, containing a football stadium with 1,200 seating capacity.
During its participation in the 1st and 2nd division, the club was using Municipal Stadium of Perivolia (3,700 capacity) as home. After the relegation this year, it will move back to Maleme. The same stadium will be used as our training ground.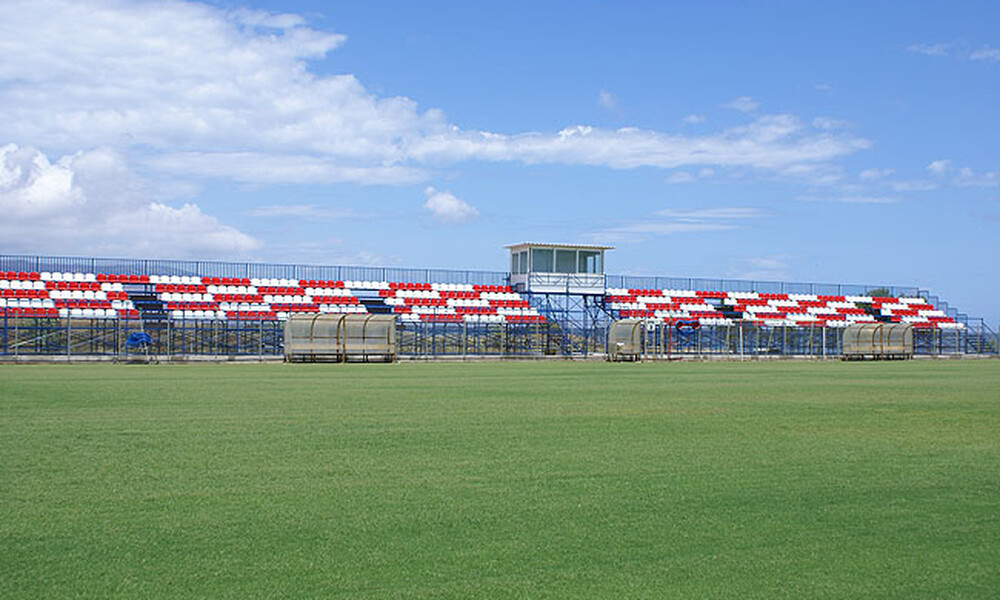 The national athletic center of Maleme
Fans
The club is based in a small village of 10,000 population, however during its 1st division years it attracted people from the neighboring city of Chania (55,000 population) , having an average of 1,500-2000 fans. After relegation in the second division, the club was attracting around 300-500 fans.
Club's main fan club is called ''Platanias Ultras'' and club's main rival is AO Chania (now Chania).
Platanias Ultras in a home 1st division match