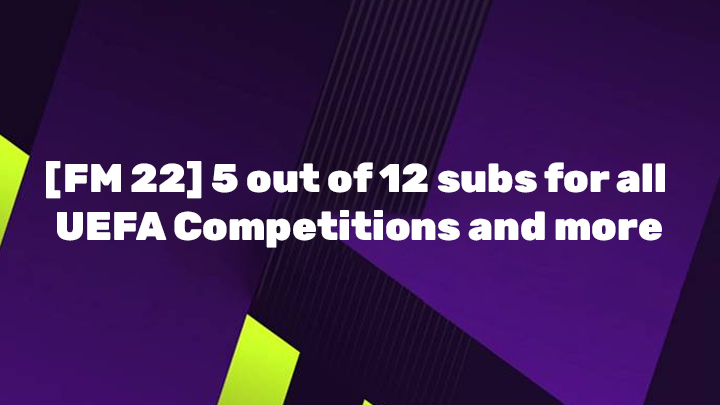 Good fellow Football Manager Fans,
I bring you today two databases, one containing UEFA competitions and one containing South American Competitions.
UEFA File:
- Champions League
- Europa
- Conference
- SuperCup
Copa SA:
- Copa Libertadores
- Copa Sudamericana
- Recopa Santander Sudamericana
What was edited? The substitutions rules have been edited for all the competitions to 5 out 12 subs and some of those tournaments have a +1 sub in extra time. The names of the competitions were updated
I have tested it out to make sure it works. I simmed up to 4 years to make sure they were properly modded.
My next goal is to learn how to edit the prize money for the UEFA competitions, mainly Champions League.
I hope all of you enjoy it.
---‐--‐---‐----------
Edit:
I have edited the competitions to be compatible with the 23.0 update.