Player roles & player instructions
Player roles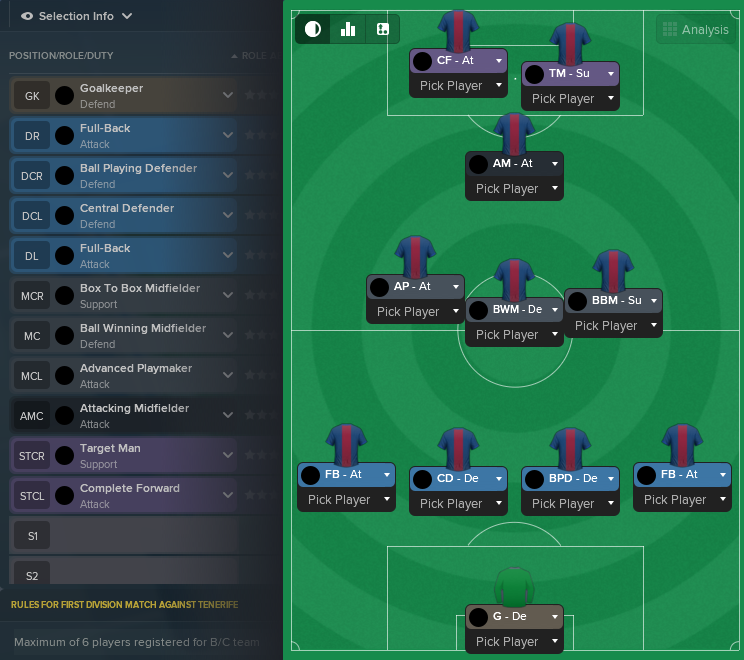 Key Roles
Full backs
Even though we're playing quite narrow and trying to exploit the centre of the pitch, the overlapping full backs still offer passing options & help create overloads in the opposition's final third.
Ball winning midfielder
I've chosen this role over for example a CM on defend simply because I like my holding midfielder to be quite aggressive and a BWM on defend is perfect for that role.
Advanced playmaker
The hub of the side, runs at the defensive line opening up space for the attacking midfielder to create chances for the forwards.
Team instructions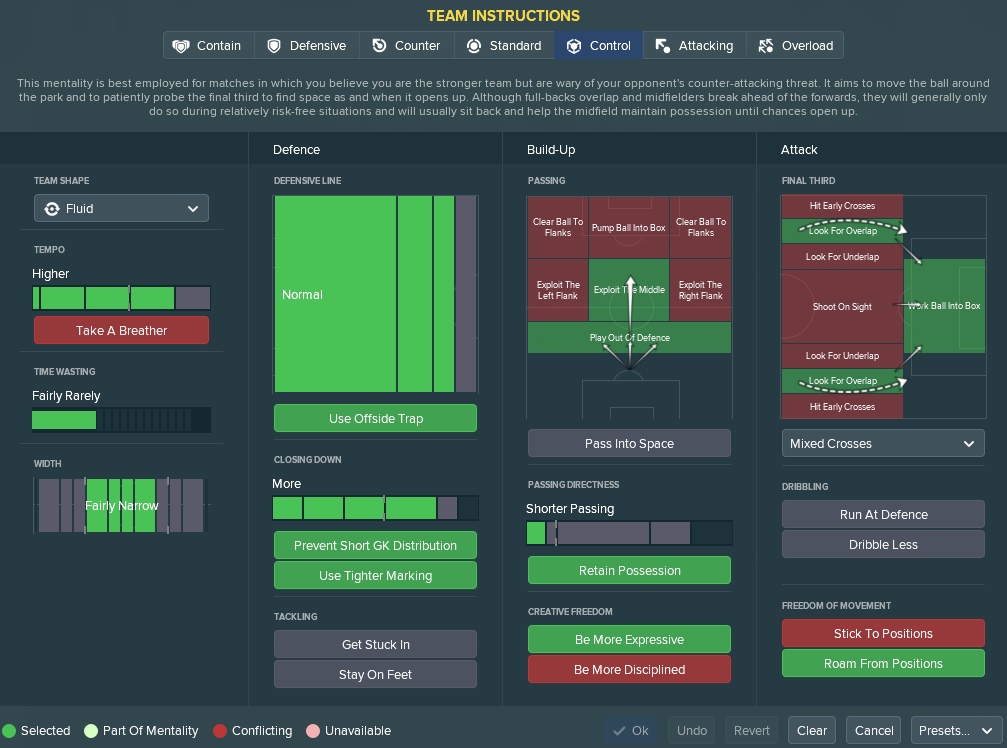 Opposition instructions
No set instructions really, I just set them to my liking against the bigger sides, if I'm playing a weaker side I'll usually not bother with them.
Extra things to consider
Don't plug & play, make sure you're seeing games out when you need to and stuff like that.
You could happily change some of the player roles around, for example instead of using a CF you could use an AF if you like, don't see it making that much of a difference.
Best of luck with the tactic, hopefully it works out just as well for you guys as it did for me! let us know how it works for you