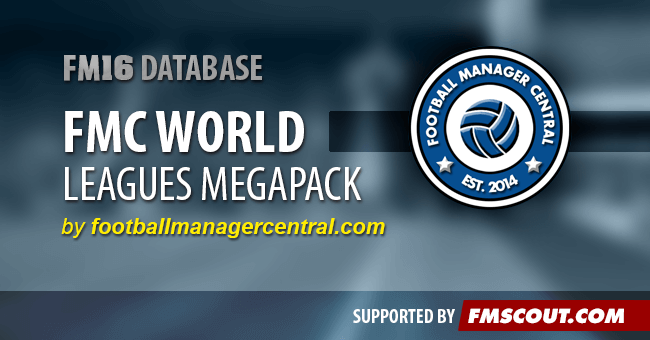 Do you want to add something new to your game?
Playing in Leagues such as Andorra, Egypt, New Zealand and more are places people love to manage.
Every year FM Central tries to make as many of the Leagues that SI don't do or don't have the license to do.
This adds depth and a lot of potential new experiences to the game.
Below is a list of countries already done, we will be constantly updating this.
Europe:

Andorra

San Marino

Azerbaijan

Bosnia
Oceania:

New Zealand
Africa

Tunisia

Nigeria

Egypt

Kenya

Algeria
Stay Tuned for more databases and updates to this megapack
.
How to add the FM Central's leagues to Football Manager 2016
Extract the downloaded .rar file using 7-zip for Windows or The Unarchiver for Mac OS X.


Move the extracted .fmf leagues you want to the following location:
Documents / Sports Interactive / Football Manager 2016 / editor data
Create the "editor data" folder if it doesn't exist.


Open FM 2016 and start a new save-game with your selected databases of choice.