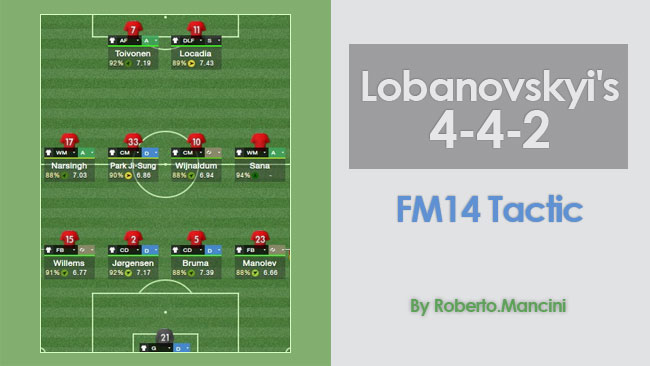 When they asked him about his coaching abilities ...
"Give me a bunch of players and I will make you a good team ,give me some good players and I will make you a very good team ,give me a good team and I will make it the best in the world"
When they asked him about his working "secrets" ...
"In football everything is 95% work and maybe 5% talent. You need to build a player stone by stone, step by step. Working endlessly, methodically and being humble, have a strong character that's the success"
Who is Valeriy Lobanovskyi
Вале́рій Васи́льович Лобано́вський was born on a cold day in January of 1939... He couldn't imagine that he would leave such a warm base of supporters, who demanded after his death to rename FK Dynamo Stadion into Lobanovskyi Stadion in order to remember "Loba" forever... His work was endless, strict disciplinarian who never accepted a minor doubt for his work.
A good father who grew up generations of footballers in his knees. The rigorous man in the bench, was the good father of Blokhin, Protasov, Litovchenko, Shevchenko, Kaladze, Rebrov and others. He trained all of his players with high level of professionalism and sport education. But most of all, he gave them the appropriate social education that was, and still is rare, even today. Behind the curtains, he was the teacher, the relative, the friend, the bad cop. The person who would carry out all of the duties of the club and not just of the 25 member squad. Mistake, squads-legions. From U-10 ranks till senior team everything was passing from Lobanovskyi's eyes and hands. Everything apart from black money from agent's commissions...
When I was a kid, I firstly heard about Lobanovskyi's method and philosophy and much later, I passed on the rest... What an irony... In the modern tactical pad of FM 2014 I made the same. Firstly I begun with Loba's Tactics. Despite that I could make more or different things, I dedicate this space to him. Probably because Kaladze, Shevchenko and co, still pay tribute to him after his death. Probably because a young kid like me - 15 years ago started to study him without even knowing what he is doing. Probably because it's rare to find so many similarities in the thoughts from a man who had 3,5 times my age and despite that is dead 11 years, his tactics still intrigue.
The intro above was a memo to Loba. What a coincidence, in my trip to Kiev the only gift that I received, the only one - was a picture of Valery Lobanovskyi.
Thanks Teacher for everything that you gave us - dead or alive, your legacy will always show the way

Let's pass now to the technical topic now.
The FM14 Tactic
This tactic is fluid but very well organised. It has several demanding principles as explained below:
Cohesive and pushing zonal marking
Offside zone is applied constantly
Overlaps are limited due to counter-attack effect theory - 4-4-2 with overlaps can be 2-4-4
Attacking play and fast combinations are allowed under a serious designated match strategy
Fluid doesn't mean anarchy. The lines are tight and narrow and every player has no more than 2 meters dist in the width and 4-5 in the length.
Off the ball move is crucial due to hard diagonal moves/very demanding fitness levels.
Match prep must be meticulous and hard
Pre-season should be around 3,5 months. Indicative from July-till mid October
Fitness/Defense/Tactics/Attack/Ball Control
The row of development upwards is obvious and rational, fitness need to be worked extensively by adding additional elements to national team breaks... e.g. ball control instead of fitness routine.
Your tactical education needs to be gradual. You apply the formation only if you are 100% ready. Otherwise you should use a more conservative and balanced approach... e.g. make this tactic more balanced, or counter, and don't apply offside trap if you don't like it.
This tactic is flexi-based on 3 patterns, endless rotation of positional players and tactical instructions.
Pay attention to the attributes. You can make a checkmate by using a DMC as stopper, a full back as MC or winger, a striker with low finishing but with good pace/dribbling as winger. You may catch your opponents, sleeping.
Opposition Instructions - Always closing down, Hard tackling, show off weaker foot.
Again and again, this tactic demands perfect training regime in fitness, hire the best physio/coaching fitness staff, avoid using any kind/type of slow player.
Zone play is broken by slow players. Less move, more time for the opponent to push up and to hit on the counter.
Last and most important tip - IT'S NOT A POSSESSION TACTIC. Simply it seems to be so because opponents are hesitating to attack when they face off such ferocious and well organised attacks.
The rest are up to you. I gave you briefly all the possible information and now the images will say the rest.
My opponent plays 4-3-3. That's why the gaps for his formation. The red shows the gaps and the black shows the cohesion between my blocks, the team is like a strong punch. Make your left hand is the shape of punch and you will see what I mean...
Here the teams shows sharpness regardless the formation of the opponent, it's the very same image without pointing the weak holes of the opponent.
A typical and very indicative move of Lobanovskyi's team, ferocious, aggressive direct football, vertical game. A supportive block around the ball holder, the strikers are ready to swap diagonally positions and the red colour indicates the possible attacking/options and dangers. Despite Feyenoord seems very compact, the trick remains this:
When you attack with the ball, your opponent instinctively is pushing up to steal it and to block the spaces. So, my attacking block makes the opposite move, comes in by making the opposite move... e.g. attacking vertically, the defense is opening up like rose and the two strikers have already make half job by breaking out the central duo's partnership.
This tactic is available in 3 different versions.
All Rights Reserved-Limited Production