Hi everyone!
I've changed some colors and panels. It's based on the dark base skin.
I hope you enjoy!
BUG FIXES
V 2.0.1
Star Rating - Fixed
Club Overview - Fixed
Player instruction in tactics - Fixed

V 2.0.2
Radio button (holiday, choice team in the start game and various) - Fixed

V 2.0.3
World -> transfers always show "There are no feees associated with this transfer type". - Fixed
Scout Priorities - Fixed
Add panel in profile which show PRO CONS - Added

V 2.0.4
Last 11 Starting in club overview panel. - Fixed
Match report - Fixed
Club objective - Fixed

V 2.0.5
Instant Result - Fixed

V 2.0.6
News image section - Fixed
Colour analyser player - Fixed
Notes Player - Fixed


if you notice any bugs write me in private and I will try to solve ASAP
DONATIONS
paypal.me/budwaiser4
Material Skin - FM20 Screenshots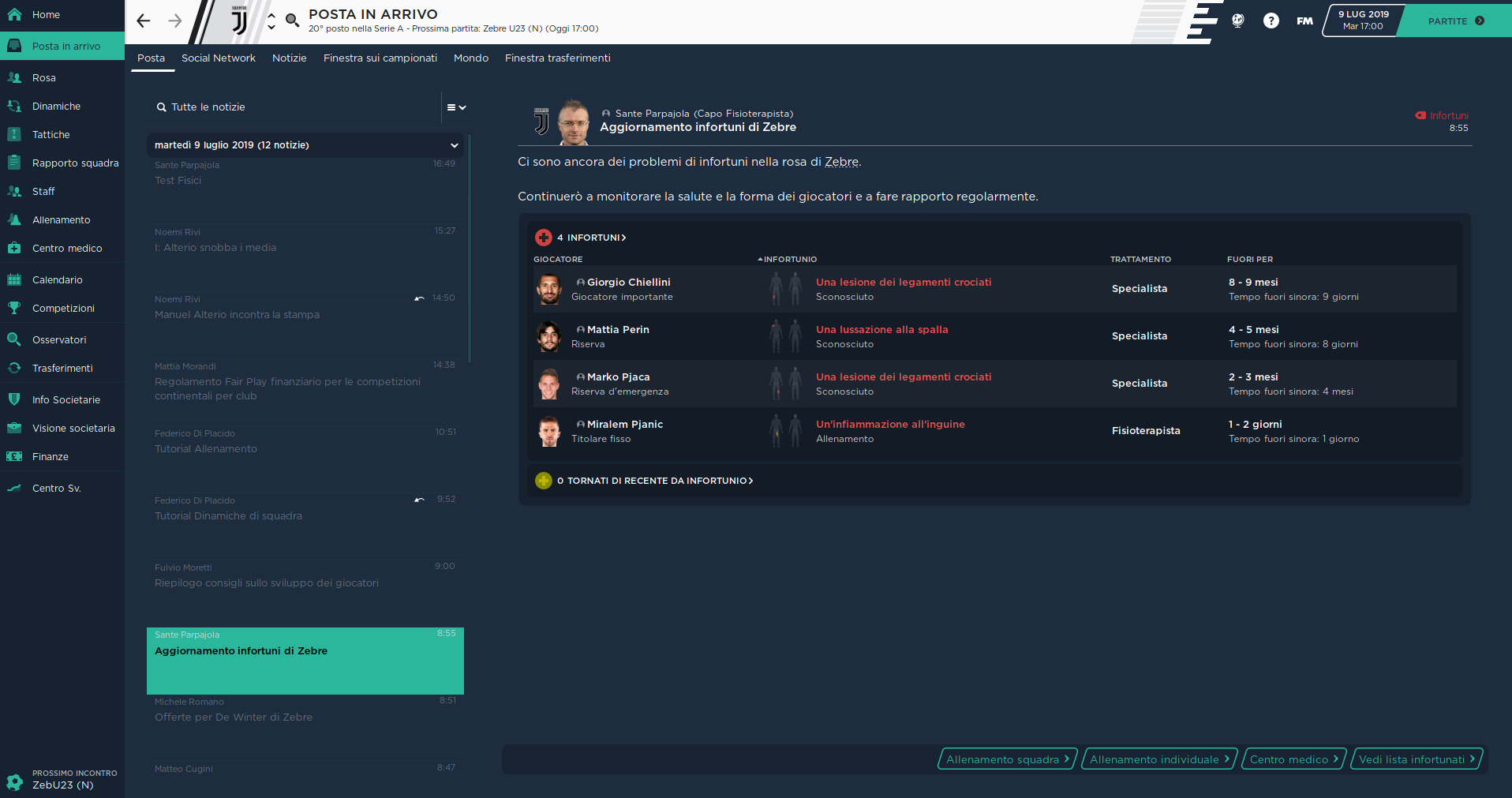 How to install the Material skin on FM20


Move the extracted folder "Material skin" to:
\Documents\Sports Interactive\Football Manager 2020\skins
Create folder "skins" if it doesn't exist already.


Start the game and go to Preferences screen, and then to the Interface tab.
You should see "Material Skin" as options in the skin drop down of the Overview box.
Use the Clear Cache button, then hit the Confirm button.
Please note this skin is provided as is. It has nothing to do with Sports Interactive or SEGA and won't be supported by them.