MLS NEW LEAGUE STRUCTURE
v.2,1 includes:
new version uploaded (v2.1).
2021-05-27; 23:57 ECT
american players ability and potential set around 130-180
Players worth decrease around 10%
clubs reputation in/decreased
Fixture tweaks 4-6 games per month
B/Reserve team no promotion within 2 division levels
changings on the Pre Season dates
loan rules: Max. 4 loans
max squad: size reduced to 25
Finances rearranged (from top to bottom)
New Award: best 11 young americans around the world
Canadian Championship disabled (due to fixture complications)
Leagues placing order set
more transfers between usa and brazil/Canada
ability of mls coaches increased
years to gain naionality increased to 5
Promotion Playoffs (from 2nd to 1st Division)
Note: Seasons 20/21 and 21/22 do have tight schedule plan for some clubs. The reason behind this ist he Nations League 2021 and the World Cup 2022. All the other Seasons should have a normal schedule plan.
- 4 Leagues
- European Transfer Window
- 4 New Domestic Cups
- High Club Vision (throughout all Leagues)
- Mid - Season Breaks
- Prize Money and Match Fixtures
- MLS Clubs do big money moves
- Clubs invest more in Youth Academy
TIP: Try to also load the Indonasian League so you can start your safe mid 2021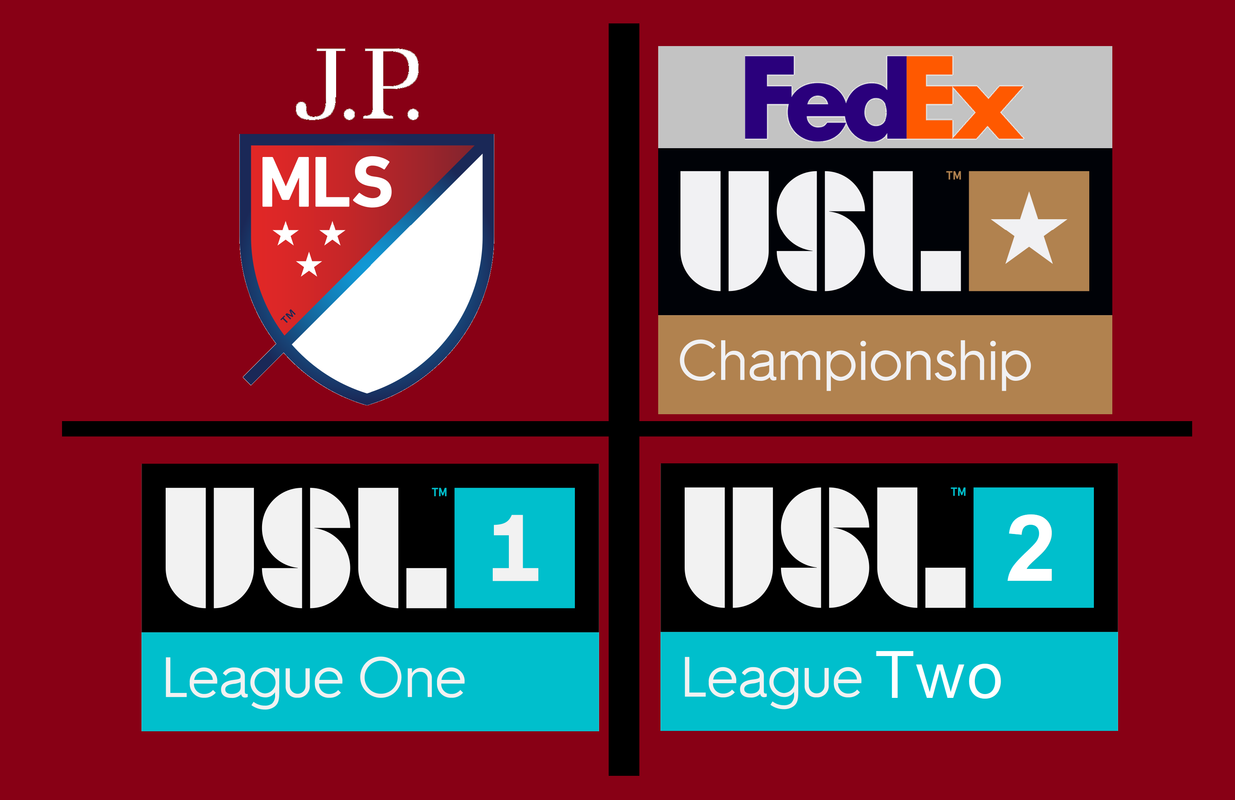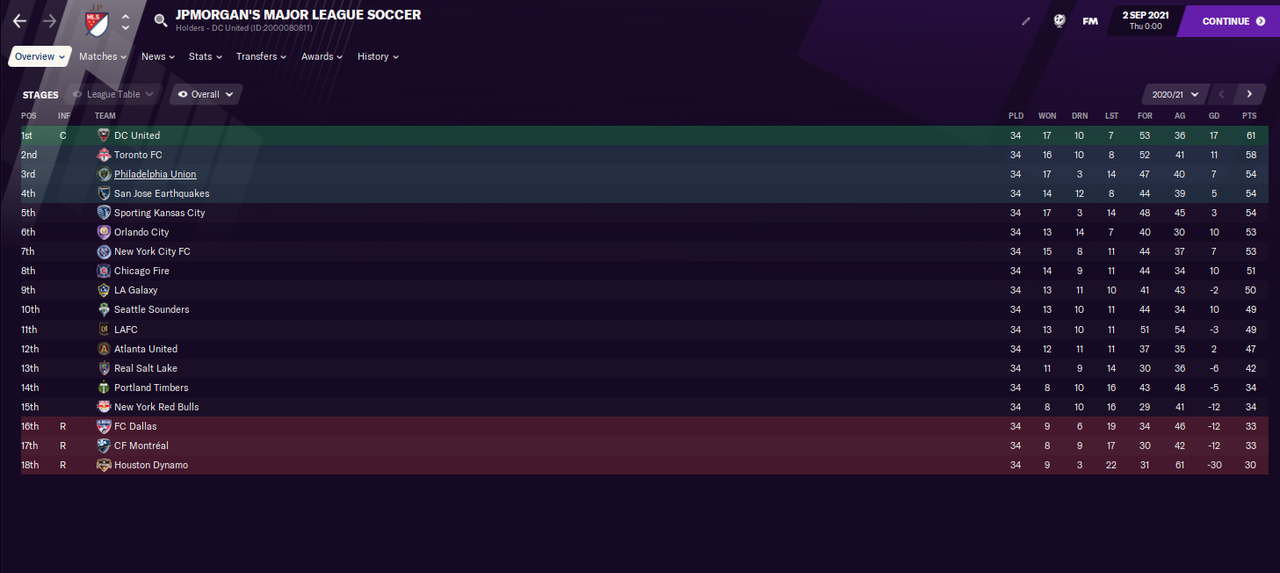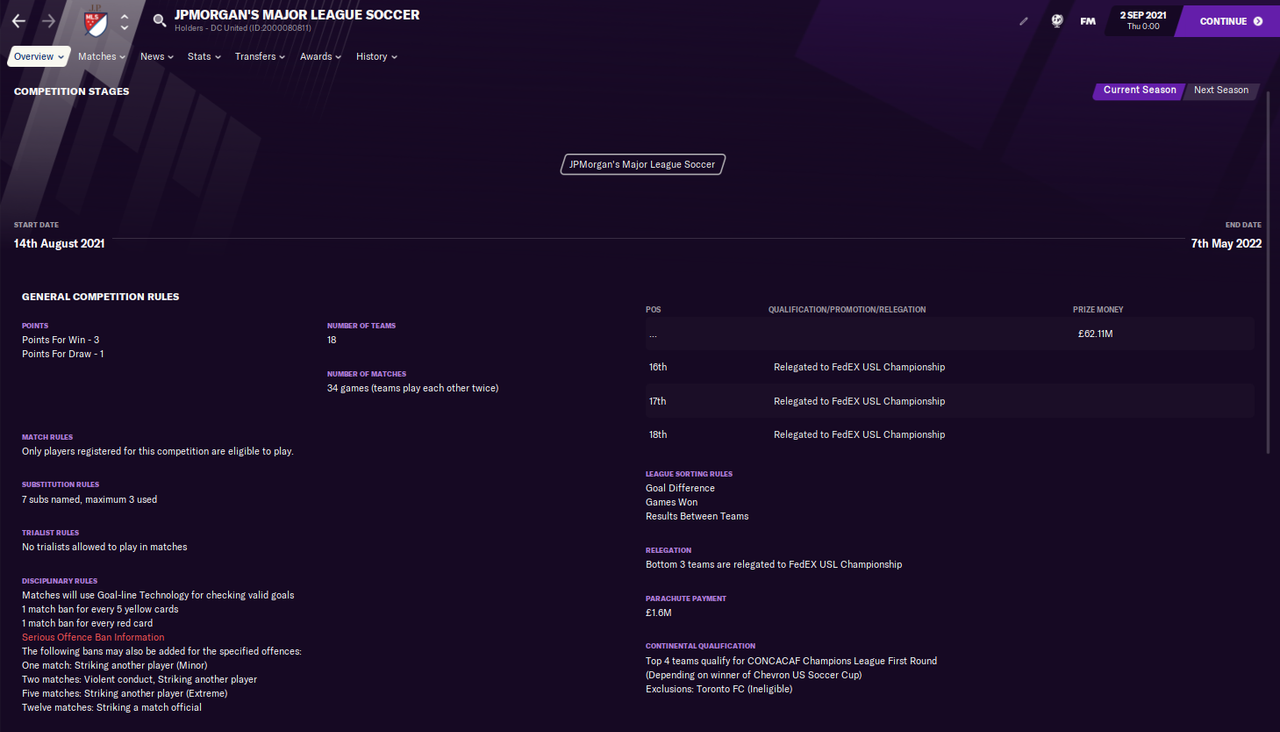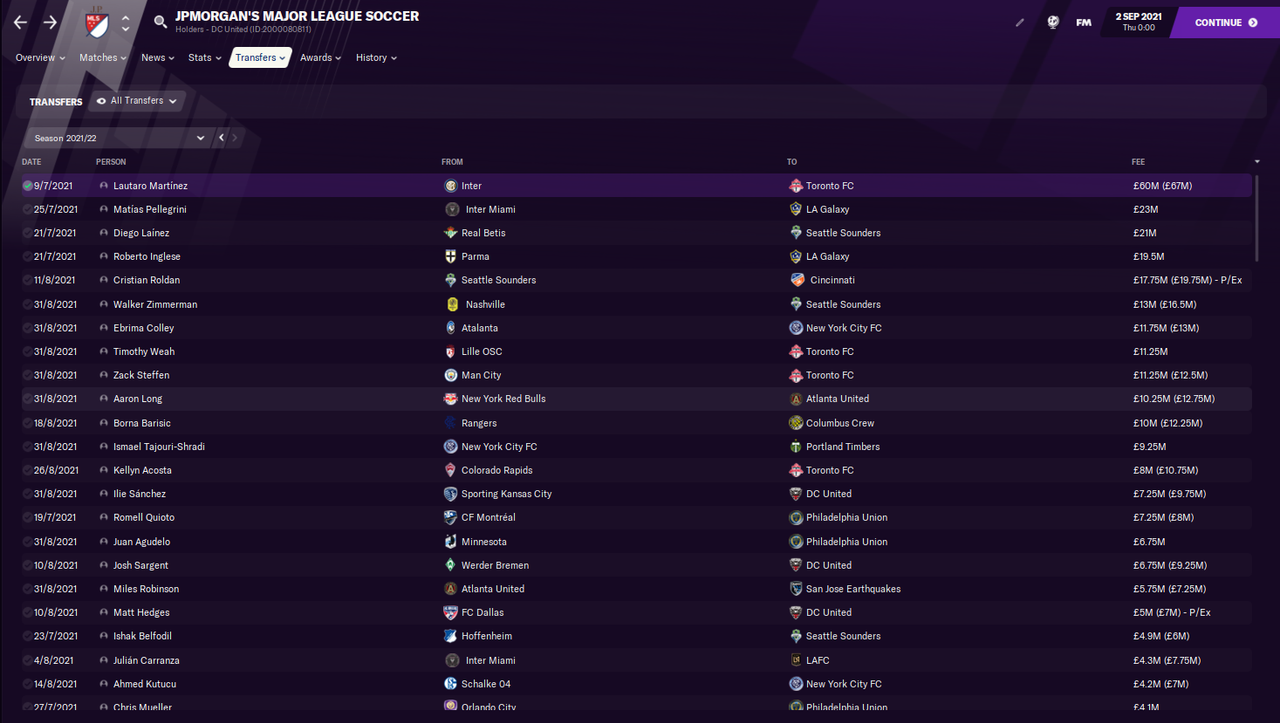 in the works:
- Graphic Files
- More Leagues
How to Download/Set Up:
1. Download the File
2. Copy the .fmf File to your Editor Data Folder
3. Start the game and choose the MLS New Structure File
If there's any problem just contact me. This is my first League I created with the Editor so there might be some bugs I haven't seen yet.