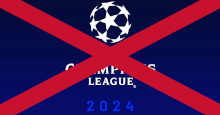 Being annoyed by the changes UEFA decided to make with the new UEFA competitions format, I created this file which simply removes the new 2024 format and keeps the current one, including the nation coefficients. No other changes have been made to these competitions.
The edited competitions:
UEFA Champions League
UEFA Europa League
UEFA Conference League
UEFA Youth League
UEFA Super Cup
In addition this file fixes the Dutch cup to work with the old system past 2024, without the competition itself being affected.