Fans are constantly asking which of rich companies is better City Football Group or Red Bull Clubs association. But what would happen if electronic giants like
AMD
,
SK Hynix
,
Intel
,
NVidia
,
Foxconn
,
Huawei
, and
Lenovo
created their own, separate big groups? Are you up to challenge? Now you can try it with this amazing database.
Database changes:
- 5 clubs per each electronic giant groups: AMD, SK Hynix, Intel, NVidia, Foxconn, Huawei, Lenovo
- Sponsor names added to club names (examples: AMD Vitoria Guimares, SK Hynix Lviv etc.)
- Countries youth reputation changed
- Club youth search level changed
- Financial tweaks:
a) Budgets upgraded
b) Different type of Sugar Daddy added
c) Small changes in ticket prices, season passes etc.
- Boost for smaller European nations, and also for Asian and African countries.
Now let's check which clubs were selected by PC electronic companies.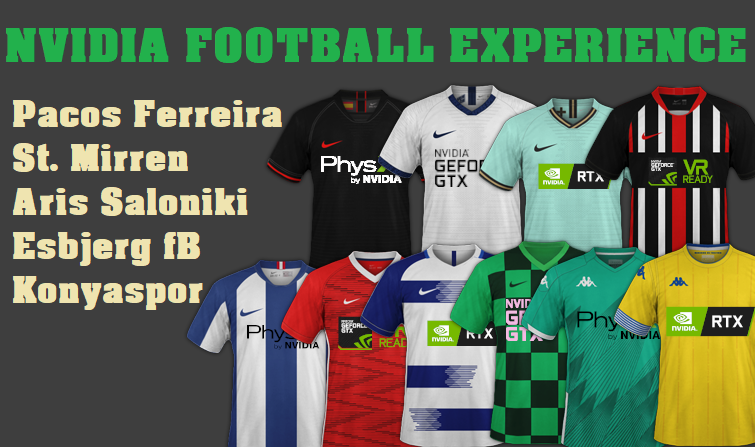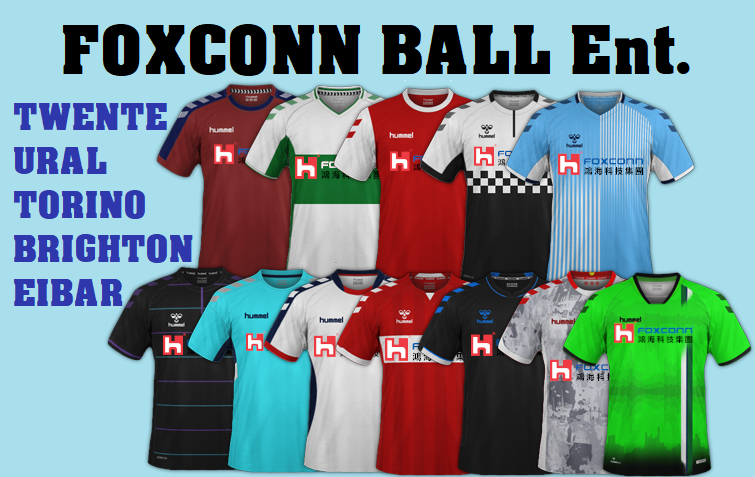 But how do I get kits?
You can download your kits here.
2nd link for kits
All kits are based on beautiful Sortitoutsi templates, each of the four companies get their own set of kits. I call them "soft" kits because none of them have club logos, only big sponsor logos. I think most of you use different databases from time to time, also some of you may prefer to have "real life" kits. I bet 90% of you use those big kitpacks so now just quick example how to swap kits.
Let's say you want to swap kits of Blackpool.
Pick the ones that you like, for SK Hynix there are 8 kits from Puma, and 2 from OneFit. If in your kits directory League One folder shows you that kit name is blackpool1, blackpool2, just rename downloaded kits with those names and then copy and paste them into league one kits folder. Your PC will ask you if you confirm a replacement, click yes and it's done.
How to install FM20 Big Electronic Companies Boost Database?
Put the "FM20 Big Electronic Companies Boost Database.fmf" file in: "Sports Interactive\Football Manager 2020\editor data"
Then when you're starting a new game make sure that this file is "ticked". It works perfectly with Football Manager 20.4 update.
Additional tips & tricks:
1. Add a few languages to your manager's resume, make him multilingual even if it might look unrealistic to know Japanese, and Portuguese or Zulu.
2. When you will be deciding which league to play tick all neighboring countries.
3. Make sure to tick South Africa and South Korea
Then add at least one country from South America, preferably: Uruguay, Colombia or Chile.
4. As for big countries like Brazil or Argentina, that's your decision to make if you need to pick one of them, but even if you don't tick them at all you will still see regens from those countries in the game.
5. European countries that you should be interested to tick: Poland, Ukraine, Sweden, Croatia, Denmark, Austria, Greece
Important
Set as many leagues as you can as playable! don't stuck yourself into only one league as "playable" and few as "view only". Have at least 9-12 leagues from different countries set as playable. Double it with another 9-12 set as "view only". Remember to load additional players from those countries: Bolivia, Venezuela, Ecuador, Paraguay, Japan, Vietnam, Taiwan, Indonesia, Montenegro, North Macedonia, Kosovo, Armenia, Georgia, Azerbaidjan, Kazahstan, Wales, Senegal, Cameroon, Algeria, Morocco, Iran - this will allow you to have much more newgens in the future.