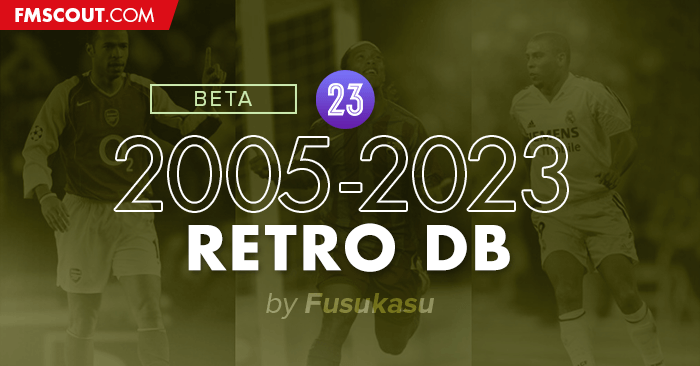 Football manager has been with us since 2004.
A lot of star players I created this database because I wanted to revive many star players on FM 2023 I've worked on the FM2005-2023 database, starting with 150CA players, mostly star players.
I hope all generations who played Football Manager enjoy this database RULES files are a database created by a club squad of 25 players or more.
Football manager's next Series is our 20th anniversary It's almost our 20th anniversary, so I made this database Football manager, forever.
Optional Download
Face Pack