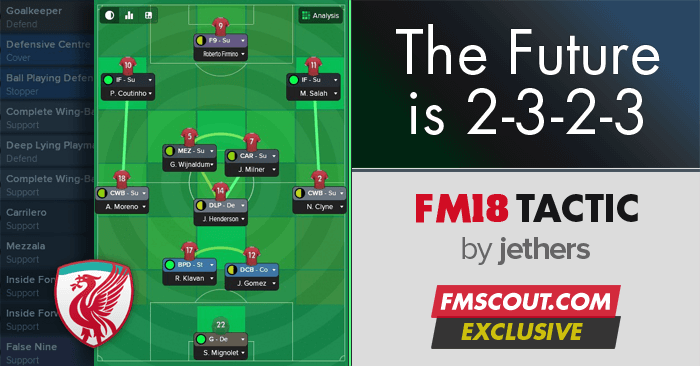 Tinkered about with this idea and finally got it nailed. Scores lot's of goals and very tight at the back.
The formation works by utilising triangles all over the pitch.
Each centreback has a triangle with the CWB and DM. The DM has triangles with the 2 central midfielders.
The Mezzala and Carrilero give good coverage across the pitch and also join the attacks, getting beyond the F9.
The CWB's also block off a lot of space for the opposition wide men and also under and overlap with the IF's.
The IF's cut inside and link with the F9 to good effect.
Typical good players across the pitch will have pace, passing, crossing and creativity.
I have found using players in 2's and 3's together to strengthen their 'bond' - Green line. has big impact on the performance so I try to rotate them accordingly.
OI's: Assistant
Team-talks: Assistant
Set pieces: included in tactic
Use encourage during games, unless behind then use demand more.
Not yet tried with Lower ability teams but certainly punched above my weight as Liverpool.