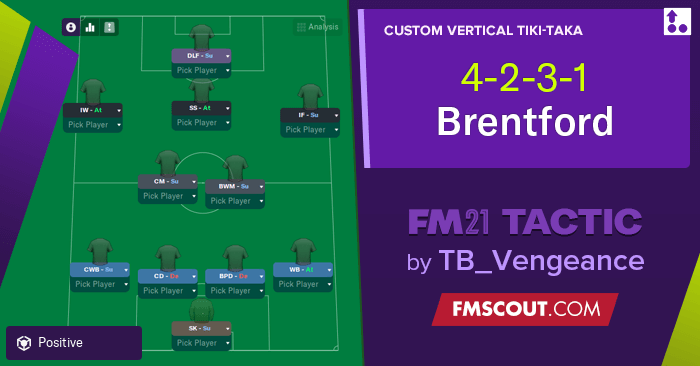 Brentford did a really good season in one of my FM saves, so I decided to break down the tactic they used.
It is a tiki taka based style, which of course isn't very effective with the current match engine, however I managed to win La Liga with Barcelona.
The SS is a crucial role, as this player scores a lot of goals.