Baggies sign four on Deadline Day, as well as announcing final outgoings.
West Bromwich Albion have today held a press conference to announce their final four signings, and final outgoings of Stephen Clarke's first transfer window, even though some of these players have featured for the club already. Joining the club are
Alex Smithies
,
Bashkim Kadrii
,
Owen Hargreaves
and
James Beattie
, with
James Morrison
leaving the club on a permanent deal, as well as
Marc-Antoine Fortunè
,
Donervon Daniels
,
Kayleden Brown
and
Adil Nabi
all exiting the club on loan deals.
Alex Smithies
joins the Throstles from Championship club Huddersfield Town in a deal worth £2.3 million to the terriers. The 21 year old English keeper joins on a contract worth £7k per week, as is seen as having great potential, and a glistening future. His contract will run until the end of the 2013-2014 season.
http://i2.examiner.co.uk/incoming/article4898579.ece/ALTERNATES/s615/alex-smithies-during-the-penalty-shootout-873416140-4898579.jpg
Young goalkeeper Alex Smithies making the save that sent the Terriers up a division.
The other paid incoming, is the £1 million Danish attacking midfielder
Bashkim Kadrii
. The 20 year old joins from Danish side Odense Boldklub, whom he joined from B93 for £80k in 2010, representing a £920k profit for De Stribede. The left-footed central player will be on a contract worth £5.75k a week until the end of June, 2015.
http://multimedia.pol.dk/archive/00598/Superligaen__OB_-_F_598026a.jpg
Kadrii in action for previous side Odense Boldklub.
The other two incomings are both free transfers, with
James Beattie
and
Owen Hargreaves
both joining the club after spending some time unemployed. Both this signings have been touted as adding experience, as well as filling out the baggies squad.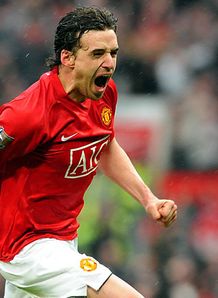 http://newsimg.bbc.co.uk/media/images/39570000/jpg/_39570327_beattie270.jpg
The free men; Owen Hargreaves and James Beattie.
Five outgoings were also announced with four of them being loan deals, and one being a permanent deal. The solitary permanent deal was that of the departure of
James Morrison
to Napoli for a fee of £7 million. The four loan deals took
Adil Nabi
to Wycombe,
Kayleden Brown
to Aldershot,
Donervon Daniels
to Shrewsbury and
Marc-Antoine Fortunè
to Bolton, with the Trotters having the opportunity to make the deal permanent if they wish.