[FM2012] FMUpdates England Levels 7 & 8 - Southern, Isthmian & Northern Leagues
Uncle Ron expansion allows you to play Levels 7 & 8 in the English National League System on Football Manager 2012.
As ever, this download will provide you with the most advanced, realistic, detailed and reliable League expansion around.
Released:
28 Oct 2011 - v6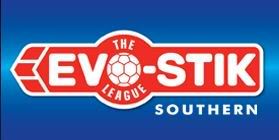 The Advanced England League Expansion includes:
Fully activated Level 7 Regional Premier Divisions
Fully activated Level 8 Regional First Divisions
Inactive Level 9 County Divisions created to allow promotion / relegation to Regional First Divisions
Northern League Cup, Northern League President's Cup, Northern League Chairman's Cup, Southern League Cup, Isthmian League Cup, Southern League Championship Match, Isthmian Charity Shield, Northern Premier Peter Swales Shield
NEW ***The Above cups will become inactive if you disable leagues following promotion to Level 6***
FA Cup rebuilt to include Extra Preliminary, Preliminary and 1st Qualifying Rounds
FA Trophy rebuilt to include all qualifying rounds
All County FA Senior Cups ***In separate version to be released in November***
Player of the Month, Manager of the Month, Team of the Week, Top Goalscorer, Player of the Season & Manager of the Season Awards for Regional Premier and First Divisions
FA Ground Grading Requirements
Missing City data
Missing Club data
Media Sources for Premier League, Football League and Non-league football
Real Fixtures for the Premier League down to the Regional First Divisions
Compatibility:
Version 6.0 is compatible with the FM2012 Default Database (12.0.0) and the latest FM2012 Version (12.0.3) only.
DOWNLOAD LINK WILL REDIRECT YOU TO FMUPDATES.COM
You will find installation instructions there.
Credits:
Created by
Uncle Ron
from
FM Updates
.