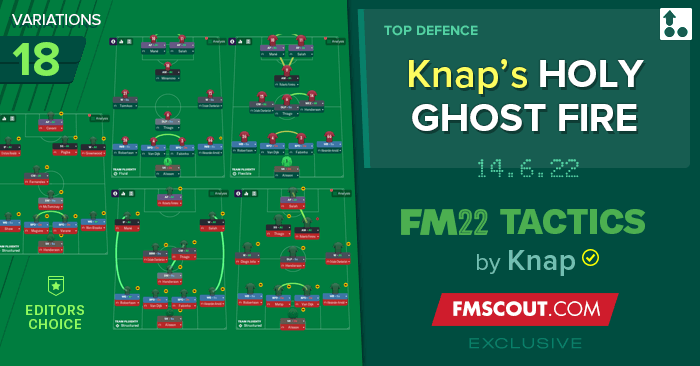 The holy ghost fire set of tactics is more suitable to
Top teams
.
Knap has been creating Football Manager tactics since FM 2008. Knap tactics have raked up thousands and thousands of downloads because of his constant testing and tweaking throughout updates of Football Manager, making Knap one of the best tactic creators in the community.
This year he is back with more than 25 tactic systems! We aim to present them all here at FM Scout, and welcome you to test them out and give us feedback in the forum.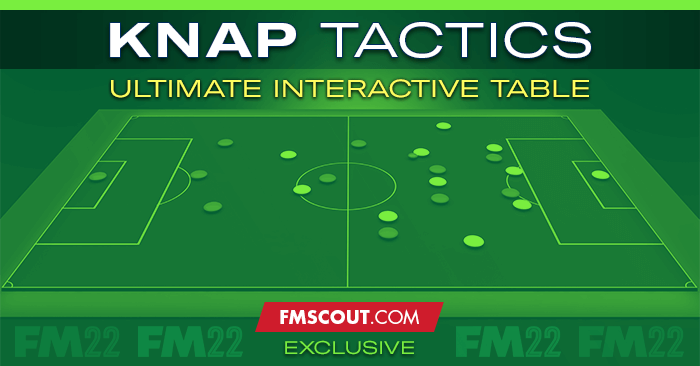 What's included in the HOLY GHOST FIRE Bundle of FM22 Tactics
You will find 18 variations of Holy Ghost Fire Tactics inside this bundle. They apply to all versions of the FM22 Match Engine, starting from the Beta all the way to the latest patch.
Credits
Thanks to Knap for the kind permission to share his work on FM Scout.