Transfer News: Joe Allen wants out of Liverpool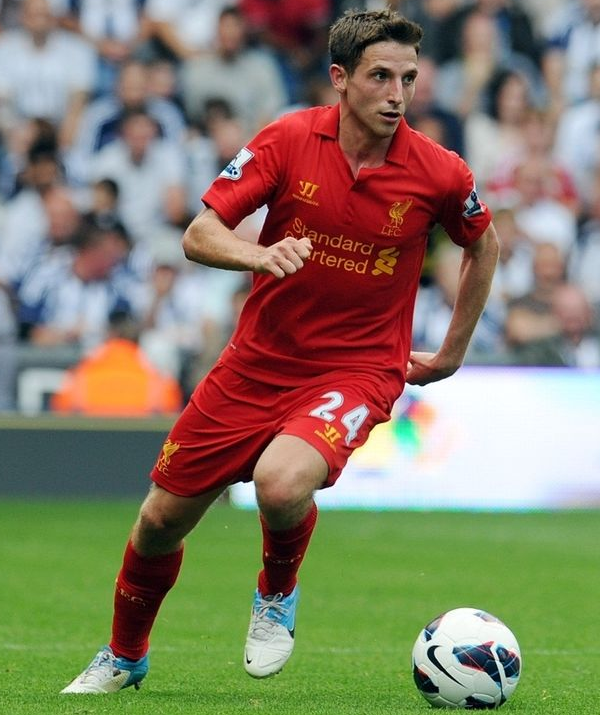 Joe Allen will no longer play in the shirt of Liverpool, being transfer-listed.
Sources from Liverpool FC are reporting to us that Joe Allen has been transfer-listed following a private chat with Sami Hyypiä, his new boss when Allen said to Hyypiä that he is not happy with the lack of minutes he was given. The conversation lasted approximately a hour in the manager's office at Melwood and after the Finnish manager has made it clear his lack of first-team football will not change in the soon future due to him being out of his plans, both sides agreed that it would be better for both sides if Joe Allen would be transfer-listed and so happened.
The Premier-League club has released a statement to the media with confirmation of Joe Allen being transfer-listed:
"The player has initiated a talk with our manager about his main concern which was his lack of first-team football, during the chat Hyypiä made it clear to the player that he is not considered in the first-team plans of him and is only a back-up for the likes of Jordan Henderson, Lucas Leiva, Coutinho and the captain Steven Gerrard. That un-settled Joe Allen who demanded to leave, a demand that was agreed by the manager. We will hear out offers for the player and wish him best of luck in the new club he will sign for."
The international Welsh footballer who plays in the central midfielder position has joined Liverpool in the summer of 2012 for a transfer fee of £15 million with very big expectations of himself and from former manager, Brendan Rodgers who admitted Allen topped his transfer targets in that transfer window but now Brendan is gone and Hyypiä has took over, plans has changed for the 24 years old player.
There has been many speculations surrounding the offers on Allen since the rumor he is set to leave but none were confirmed by the club, player or interested parties. However, recently-promoted Q.P.R has been linked with the Welsh midfielder and were reported to offer £8.75M, a price which leaves in a loss of £6.25 million after they paid for him £15M two years ago.
Stay with us for further reports about the transfer of Liverpool's Welsh footballer, Joe Allen!