Anfield is left shocked, following Brendan Rogers' departure
http://danlynch.org/wp-content/uploads/2012/09/BrendanRodgers1_1519872a.jpg
     Brendan Rodgers unexpectedly announces his departure from Liverpool and leaves the fans at Anfield shocked.
Brendan Rodgers steps down from his position as Liverpool's manager and the fans are left stunned. The reasons behind Rodgers' sudden parting remain unknown at the moment but rumors claim the Northern Irish manager and ex-player quit after a major letdown by the management, following the sale of Liverpool's star and ex-striker Luis Suarez for Barcelona.
Suarez scored 33 goals and created more 21 goals in just 33 appearences last year for The Reds in Premier League and has finished as top goalscorer of the league and jointly shared the European Golden Shoe with Real Madrid's Portuguese star, Cristiano Ronaldo.
Despite the heavy punishment received for an unprofessional act during Uruguay's game against Italy when he bited Giorgio Chiellini, Suarez was still in the plans of Brendan Rodgers for the upcoming season with expectation he will be as lethal as last year.
According to a sources in the club, the Northern-Irish manager has had many talks with the management regarding the negotiation with Barcelona for the international Uruguayan footballer but apparently his requests were rejected and Luis Suarez was sold which led to a major incredulity between the sides and made Rogers to take an unexpected decision such as leaving Liverpool after a successful season when he led The Reds into the 2nd places, 2 points away from the championship Manchester City.
Following Rodgers' departure, the future in the red side of Liverpool is unclear as of now and a replacement needs to be found, and the fans expect and hope that the successor of Rodgers will do as good as him or even better.
The media reports that the former player of the club, Sami Hyypiä, is one of a few candidates to takeover however André Villas-Boas and Rafael Benitez are linked to manage the red-side of Merseyside this season.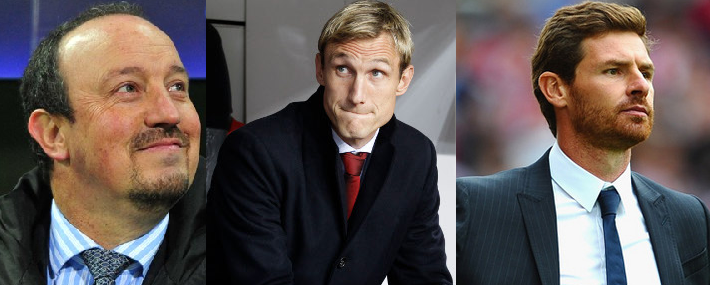 We all will be waiting for the club's announcement about the new manager of the Premier-League team.