Loudoun Soccer Club October Recap
Sunday November 1, 2015
October saw Loudoun Soccer club improve a bit. In the six matches the club would finish the month with a 3-1-2 record in both league and cup play. Arnold's Army is now tied with Queens Park for second place with 21 points. LSC is seven points behind league leaders Staten Island united.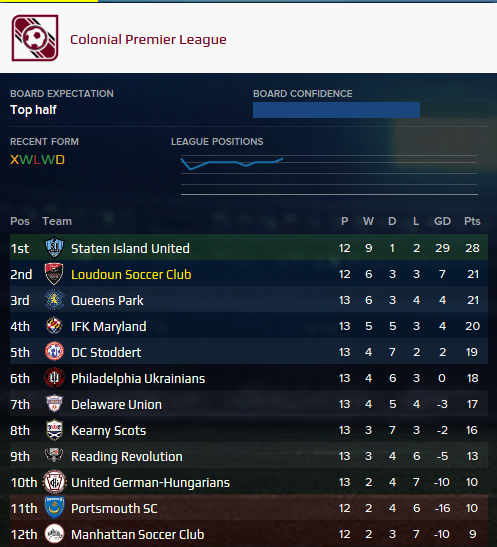 Loudoun began the month with the First Qualifying Round of the National Amateur Cup. Hosting the Shawnee Sting the club would go on to a 2-0 victory. In this match the visitors were out played and out matched. With this victory the club would move onto the next round. Hosting Enid Soccer club of Enid, Oklahoma the team saw their amateur cup dreams come crashing down. The team would lose 1-0 in a very lazy match for them.
Seeing as the club is no longer involved with the US Open Cup that gave them more time to focus on league play in October. Despite going a 2-1-1 record the club is now tied for second. The biggest positive for the club is that striker Mikael Forssell returned to the lineup against the Reading Revolution. It has been a very sub par month for him as he hasn't scored in all competitions since that return. As expected the teams only loss was to Staten Island in a very close match.

November will be a busy month for Arnold's Army there will be six matches all in league play. Once the team finishes off with the match in Philadelphia against the Ukrainians the club will embark on a two month winter break.

There are transfer rumors out there that Kevin Arnold has been going after Free Agent
Blake Smith
.The 24 year old hasn't been with a team since Montreal released him before the season began.