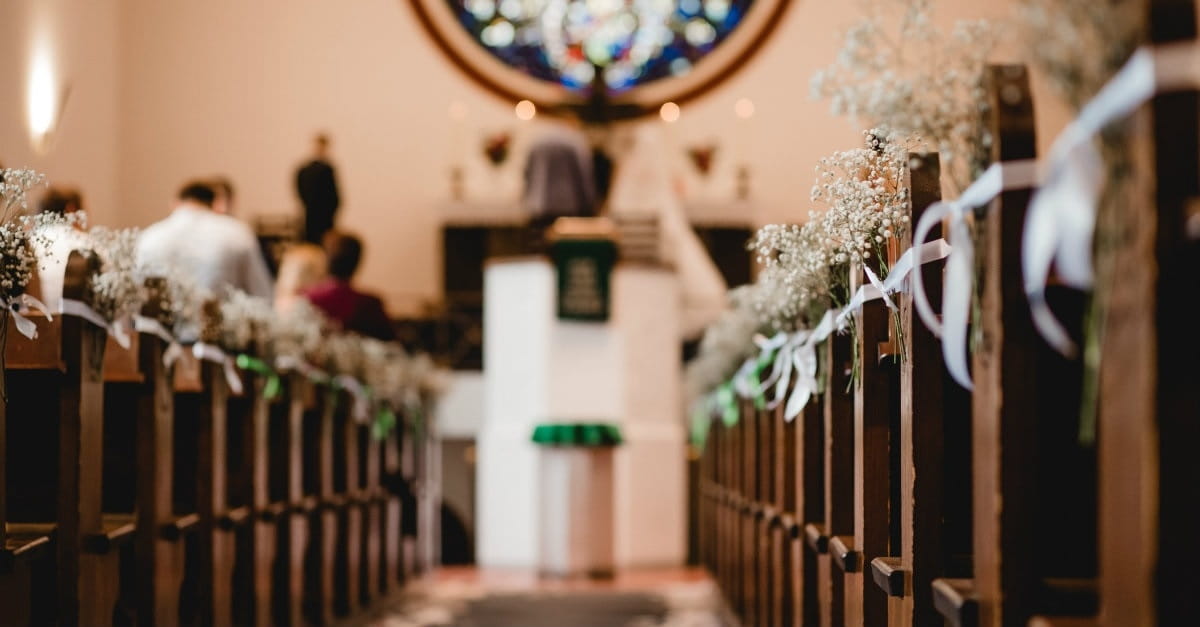 ---
Saturday, 14th April 2018
"...I do." Carla smiled as she said those life-changing words, looking her new husband in her eyes.
The Vicar began to say his piece following the confirmation by the couple: "You have declared your consent and vows before God and this congregation. May God confirm your covenant and fill you both with grace. Pastor to people: Now that Mark and Carla have given themselves to each other by solemn vows, with the joining of hands, and the giving and receiving of rings, I announce to you that they are husband and wife; In the name of the Father, and of the Son, and of the Holy Spirit. Those whom God has joined together, let no one put asunder.
"God the Eternal keep you in love with each other, so that the peace of Christ may abide in your home. Go to serve God and your neighbour in all that you do. Pastor to people: Bear witness to the love of God in this world, so that those to whom love is a stranger will find in you generous friends. The grace of the Lord Jesus Christ, and the love of God, and the communion of the Holy Spirit be with you all. Amen."
Mark and Carla looked at each other, gleaming with happiness as Heidi sat with her grandmother Eileen in the front pew.
"I introduce to you, for the first time, Mr. & Mrs. Milne." The Vicar stated, finally. This announcement was met with a ripple of applause and whooping from both sides of the family and from the couple's friends who had crowded into the church.
Mark held Carla's hand as they turned to face the cheers and applause within the church before heading down the steps and walking between the pews to the church doors, showered with confetti as they went.
The newly wedded couple were met outside to even more confetti as the door was held open to the white Bentley that was to drive the couple away from the church. At the reception, later that day there would be a receiving line with Heidi - approaching 2 years old - at the front of the line. Carla would be the next person as the younger person in the marriage before moving onto the groom and then the couple's grandparents.
A great night was expected, with a big feast provided by Eileen and entertainment being provided by different people involved with Wetherby Athletic and Mark and Carla's respective workplaces.
---
Griffo:
It's a common thing, as you get older it means more responsibilities and therefore prioritising!
Scott:
'New addition' as if Heidi is a new signing for Wetherby

We'll see how the football side of things goes from now after the wedding!