I have a thing for Premier League clubs with history. I feel Newcastle United has far greater potential than what they are currently showing. Steve Bruce's style of football makes me sad and I'm not even a Newcastle fan.
Anwyay, things are about to change in the North as I take the charge. I plan to achieve success with postivi tactics and with the help of young players.
I used 4-4-2 formation and my tactics were influenced by RB Leipzig's irl tactics. You can actually download my tactic from here:
https://www.fmscout.com/a-fm21-tactic-leipzig-inspired-442.html
Season 2020/21
I was predicted to finish 10th in the League and when I suggested my players that we could avoid relegation battle, they got angry at me for being unrealistic. I knew better, so I didn't mind but I think that was funny considering how the things would end.
Before the season I signed few players to boost my chances. I wanted to sign ball playing defender who had better pace than my current options, so I went for Ezri Konsa from Aston Villa. Alfredo Morelos joined from Rangers to boost my attacking options and I also signed Jefferson Lerma from relegated Bournemouth. I tend to do little wheeling and dealing and Ander Barrenetxea is a great example of this.
In January I signed Jerome Onguene to get more options in the back, Maxime Collin to offer some cover in full back position and snapped up Moussa Diaby from Leverkusen for just £5m!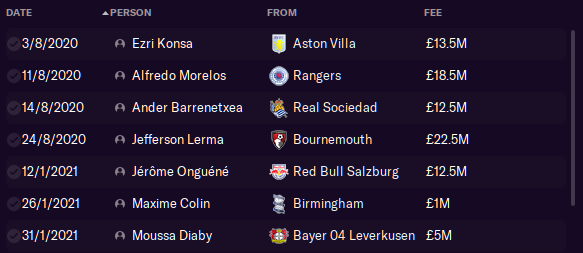 Fixtures can be seen here:
I started strong, struggled a bit in the middle and finished great. In the end I managed to greatly over-perform the expectations and finished to 3rd postion!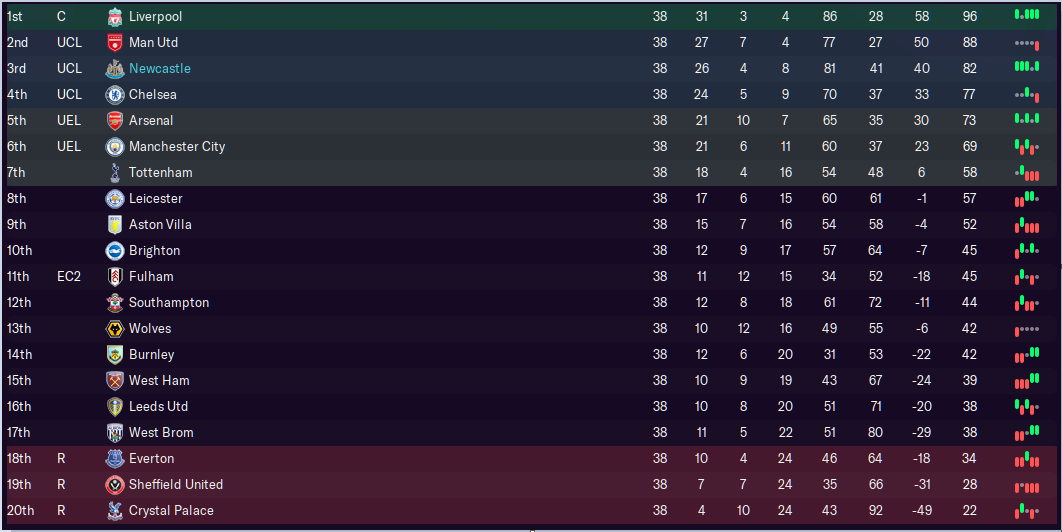 Squad stats in PL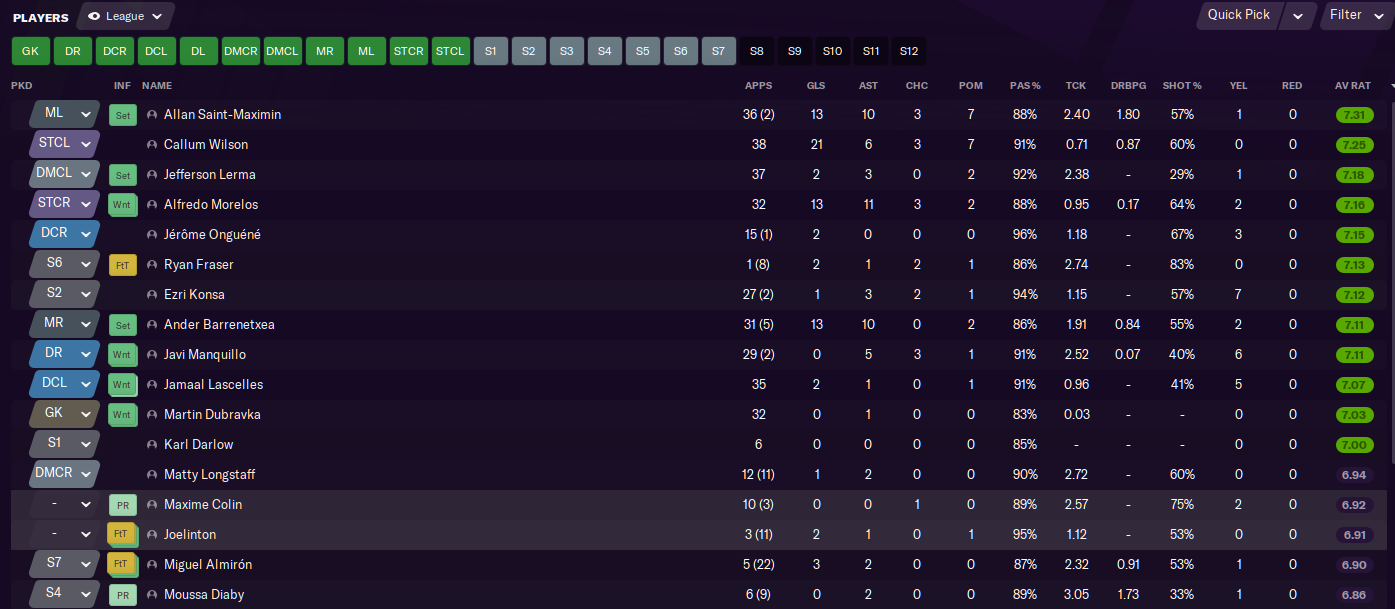 Plan for the next season
After achieving the seansational 3rd postion and booking a place in next season UCL, I plan to go big in transfer market and make the most out of my great first season.
Mike Ashley gave me plenty of money as you can see from the signings, but NUFC finally got new owners during the season. The new owners aren't throwing money around like crazy, but I'd expect my great achievments to be rewarded with larger transfer kit.