FM 2020 Fantasy Scenarios
Football Manager 2020 databases that enable you to take on fantasy scenarios or super leagues competing against the best FM 2020 teams in the world.
---
---
24970 4403 7
No Brexit database for Football Manager 2020.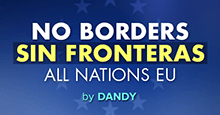 14371 2522 1
All countries placed in EU, therefore all players in the world can be transferred to European clubs without needing work permits. Database for Football Manager 2020.
---
↑