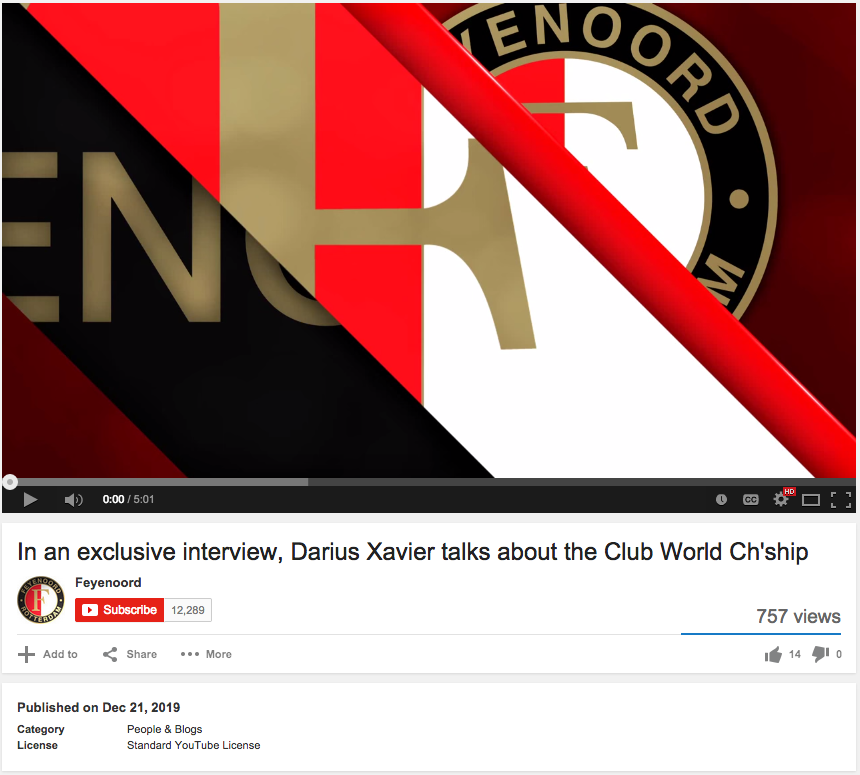 Martin van Geel
-
"Hello everybody and welcome. We are not going to fool around today or dodge questions, we are going to jump straight into this episode. How do you feel about your recent successes in the Club World Ch'ship?"
Darius Xavier
-
"I really don't care. This competition means nothing to me personally, I don't see any reward from me conquering it the way I did. It's a competition which is meant to be a big deal but really, nobody gives a fuck. I mean I proved I was the best in the world when I was issued challenges from the best clubs in the world, but the same thing happened to every challenge in the end, I beat them."
Martin van Geel
-
"You've advanced through to the UEFA Champions League Knockout stages, and you mentioned challengers? You've got a new challenge that awaits you come February, Manchester United. What are your thoughts?"
Darius Xavier
-
"I read what the manager of that club had to say - Rio Ferdinand. I agreed with him on some parts. I am world-class manager and the best currently in this industry. But the immaturity of him calling me petty names, brings the club of Manchester United down. He's an embarrassment to the club in my opinion and in February he will fall, Manchester United will be conquered."
Martin van Geel
-
"So you believe that you will walk into Old Trafford, face Manchester United and walk out the victor?"
Darius Xavier
-
"That is exactly what I am saying Martin. That's because nobody is better then me."
Martin van Geel
-
"It has come to the clubs attention that you were invited to an interview to Everton Football Club when your contract expires at the end of this season. Would you like to add to this, could this be the club you enter the English Premier League with?"
Darius Xavier
-
"Possibly, I won't be closing a door on it because football is very unpredictable. I won't rule it out. If Everton can live up to my needs, live up to my clauses then I don't see why not."
Martin van Geel
-
"Thank you Darius."
Darius Xavier
-
"No problem."