The Warrington Way
August 2023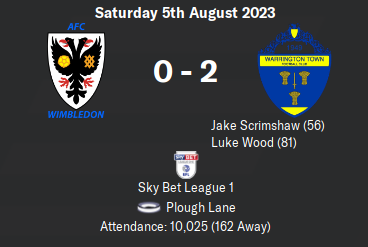 Click here for Match Stats
We ended last season with a victory against AFC Wimbledon and we repeated the result on the opening day this season. Jake Scrimshaw and Luke Wood picked up from where they left off last season, scoring a goal apiece in a 2-0 win.
Sunday 6th August
The club confirms that our final season ticket sales figure is 1,366, over double our figure from last season which was 613.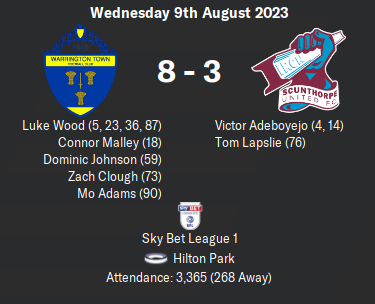 Click here for Match Stats
Not a day to be a defender as we shared ELEVEN goals with Scunthorpe. Luckily for us, we scored eight of them with Luke Wood grabbing four of them. A superb performance in front of goal.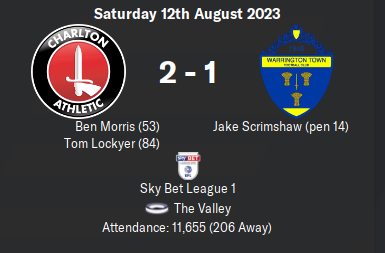 Click here for Match Stats
We know this season isn't going to be easy and this was our first real test. Just to be playing at a stadium like Charlton's is incredible. The lads can take a lot of heart from the way they played at The Valley, as they were more than a match for Charlton for long periods of the game.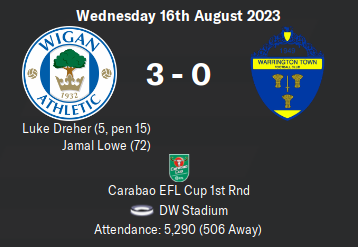 Click here for Match Stats
Going to Wigan of the Championship was always going to be a tall order and that's what it proved to be. They were just too good on the day and we were made to rue our wastefulness in front of goal.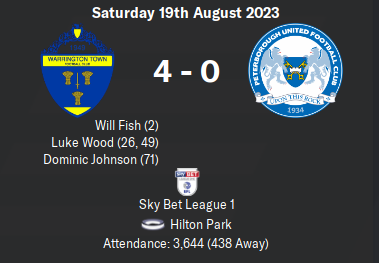 Click here for Match Stats
After two consecutive defeats, it was great to return to winning ways, especially in the manner that we did. We were superb against Peterborough and eased to a comfortable 4-0 win.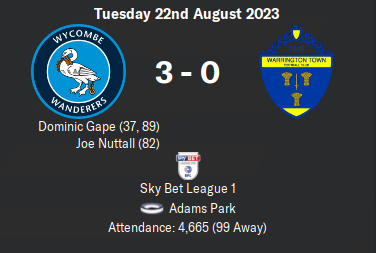 Click here for Match Stats
How the hell have we lost that by three goals to nil. That has to be one of the most undeserved 30 defeats in the history of football.
This clip just about sums it up
.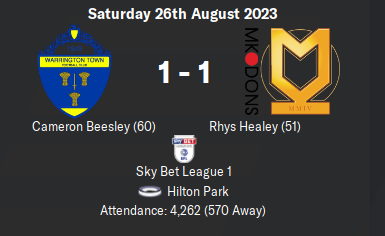 Click here for Match Stats
Another game where the scoreline could have been very different. We really need to start putting our chances away.
Awards
Luke Wood wins the
League One Player and Young Player of the Month awards
Team Stats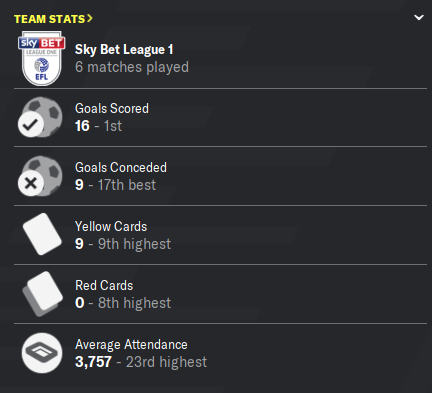 Player Stats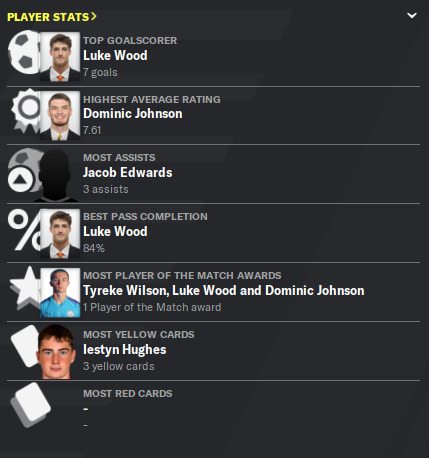 League Table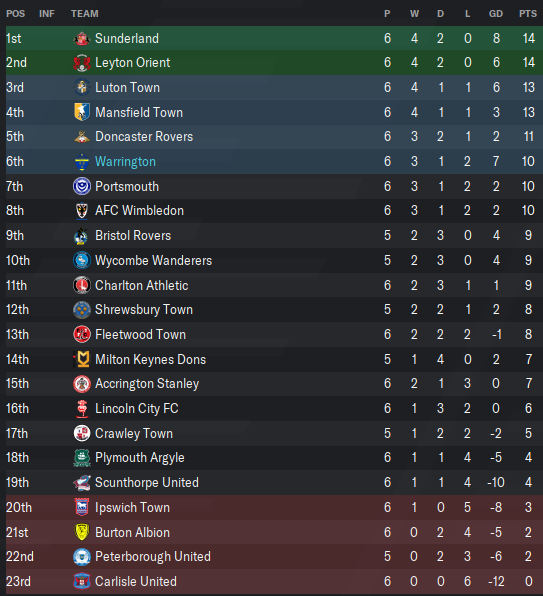 We sit in 6th in the League One table, which is excellent. However, if we want to stay there, we need to start putting away our chances in front of goal.
Next Month's Fixtures