The Warrington Way
September 2024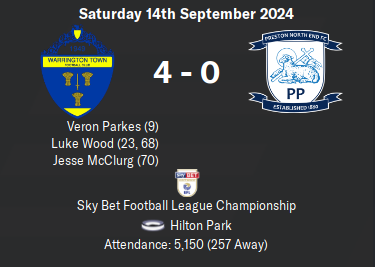 Click here for Match Stats
A much better result than our previous ones. I changed the system slightly, moving one of the CM's to a more defensive position and it worked. Four goals and a clean sheet is something I definitely won't complain about.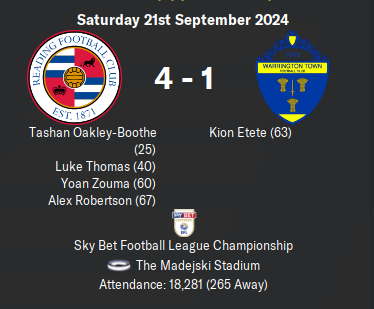 Click here for Match Stats
I think this will be the case a lot this season. A good result every now and again with the rest of the results being terrible. It's just one of those things really. We don't have the squad to compete but what we will do is try our best and that's all I can ask of the lads.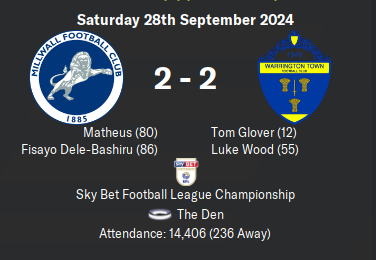 Click here for Match Stats
We went into this game a place below Millwall so we were targeting as one we could potentially get a result in if we did the right things. For 80 minutes, we did the right things but the less said about the last 10 the better. Disappointed that we've let a two-goal lead slip but that shows what the quality is like in this league, you can't switch off.
Saturday 28th September
Adam Earley
out for three weeks with pulled knee ligaments
Team Stats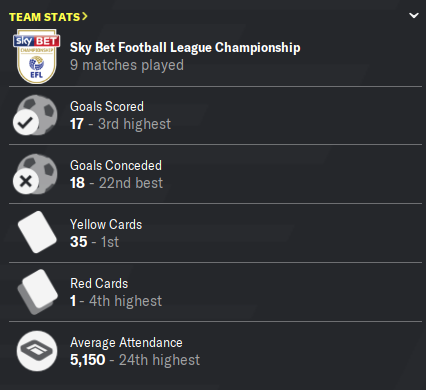 Player Stats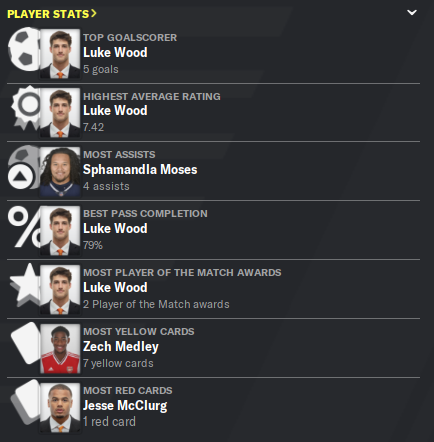 League Table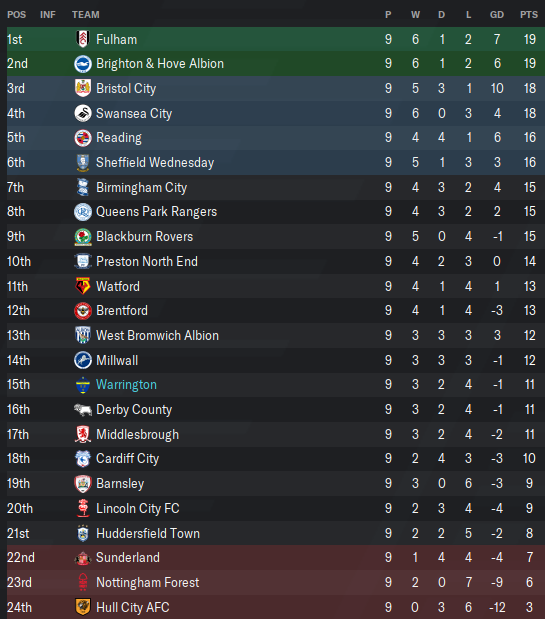 Safely in mid-table for now. If we can finish there at the end of the season I'll be more than pleased. I'd even argue that it was as good as winning League One or Two in terms of achievement.
Next Month's Fixtures