Preparation period has ended.
Before we start work, we received very good news, we have built 1,000 seats in the stadium. It is very good for team. I am glad that the President has done this.
I tried to find the best solution and transfer the best players. I managed to find a few that have and want to come to my team, I hope to confirm and be the best choices.
The results were very good in Friendly
Many were not very friendly, I worked more than equipped and the personnel team.
Ashley Harris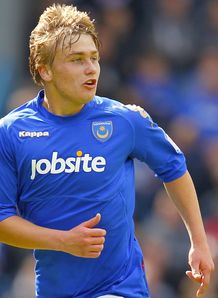 The last player that came, I was surprised that he agreed to come.
I hope to confirm, did not play in friendlies.
Nicolás Capellino
Unfortunately, his injury can not start a workout and will miss three weeks, I hope to come back and play like he knows.
Vito Falconieri
http://www.fccrotone.it//media/giocatori/falconieri-vito.jpg
Is an attack came from Italy, experienced, and hope to make good games in friendly matches did great.
[spoiler=Vito][/spoiler]
We could not sell any player, I have some loan .
Will be looking for a left back
Opinions about the transfer.