FM Genie Scout
World's most popular scout utility for Football Manager
---
Message from Eugene:
Welcome to the official homepage of Genie Scout.
I'm very grateful and appreciate all donations, because without support this project will die. I hope that people will understand my decision to use adverts on the public version.
Genie Scout comes in two editions. Public edition has 2 banners, when the limited version doesn't have any ads. I will provide the download link for the free of adverts edition to people after the donation of $5 or higher.
The official instructional guide to FM Genie Scout. Updated for GS 'g' edition.
If you want to help localize GS in more languages, we'll reward you with the 'g' edition.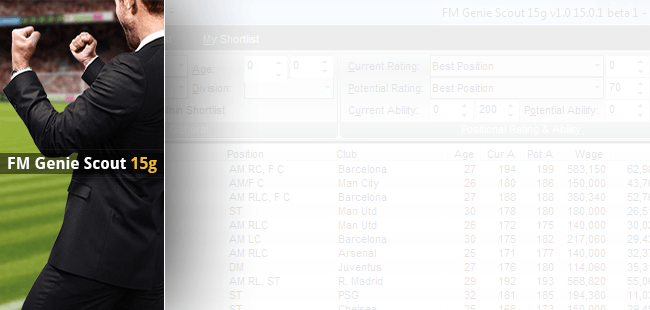 Questions, localization and bug reports here.
---
Older Genie Scout versions
↑