Johnson faces the World Cup curse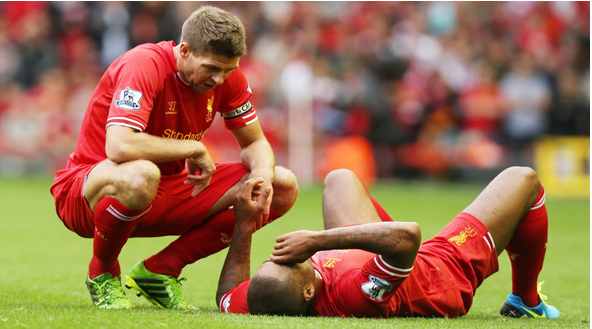 Liverpool full back Glen Johnson will miss this years World Cup after sustaining a torn calf which sees him out for up to 4 months.
Glen Johnson looked set to be Hodgson's number one right back for the World Cup in Brazil, however the Liverpool fullback is set to miss the World Cup after picking up a bad knock on his calf in Liverpool's 2-0 loss against Arsenal, and further scanning showed that Johnson has badly torn his calf and will be out for up to 4 months, meaning he will miss the rest of the season for Liverpool and miss the plane to Brazil.
Johnson's injury comes at the worst time as Liverpool are entering the 'business end' of the Premier League and won't be able to aid Liverpool as they try to push up to the Champions League places as they are sat in 7th place and need 15 points to level with Arsenal who are 4th.
Johnson's reaction on the pitch after he picked up his injury was very emotional as he knew that his injury was a bad one and he left the pitch on a stretcher, with reports later showing he was crying as he went down the tunnel at Anfield. He also got a standing ovation from the Liverpool fans as he exited the pitch.
Hodgson can turn to Tottenham left back Kyle Walker, who is having a decent season for Spurs, getting 2 assists and one MoTM rating. Hodgson can also take a look at Southampton full-back Nathaniel Clyne, who Southampton boss Mauricio Pochettino said that 'he should be starting for England as he's really impressed me this season and deserves a chance to play for his country'.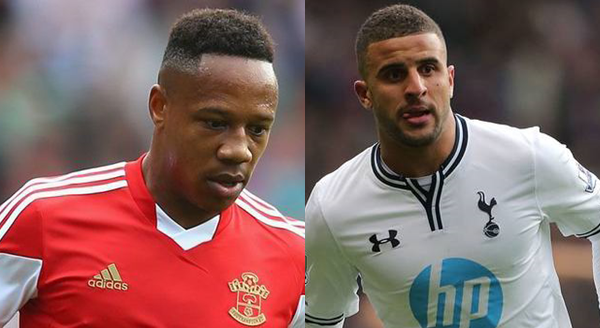 Chance: Nathaniel Clyne(left), and Kyle Walker(right), have a big chance to get a place in Roy Hodgson's squad after the news of Glen Johnson's injury.