Hi and welcome to my list of great Football Manager 2023 content you should either install or read.
I realize you might not agree with all of my picks, and that's fine. Even though I'm making an effort to avoid any biased picks, it's impossible not to include certain things I really like that may be controversial to some. So please, take my word with a pinch of salt and do some research of your own before choosing a specific addon to download.
And now, without further ado, let's get to it

#1 Essential Hack / Addon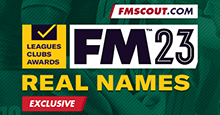 Football Manager 2023 Real Names License Fix
Fix fake name of competitions, clubs and awards with their real names in Football Manager 2023.
---
Best Logo Packs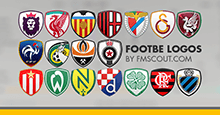 Footbe Logos 2022-23
Most unique, uniform & great looking logo style ever. A small pack but with all the top leagues covered.

All FM23 Logo Packs
---
Best Facepacks
DF11 Newgen Facepack 2023
30,000 fictional faces for newgens. Automatic race-intelligence for greater realism. Infinitely to use.

All FM2023 Facepacks
---
Misc Graphics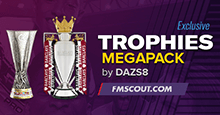 Trophies Megapack 2023
More than 1230 real trophies to add in Football Manager 2023 with this pack by DazS8.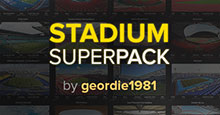 FMT Stadium Superpack
1000s of stadium images in a larger size to prevent blurring.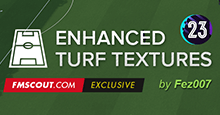 Fez's Enhanced Turf Textures
New enhanced look of grass textures for Football Manager 2023.
---
Huge Time Savers
Essential FM 2023 Custom Views
A collection of views for 4 different areas in FM 2023, including squad, tactic, scouting & staff search.
---
Best Databases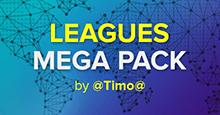 FM23 Leagues Mega Pack by @
[email protected]
Expand the playable leagues and manage teams in new nations.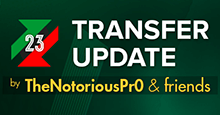 FM23 Transfers & Data Update
The best Football Manager 2023 transfer update all-around. Created by pr0 & FMTU.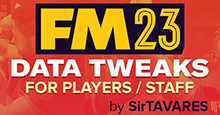 FM2023 Data Tweaks by SirTavares
Corrected details for players/teams, added missing players/staff. Does NOT include transfer updates.
Nik33's Agents Pack
Adds more than 1,000 real life agents and their connections to over 13,000 players / clients.

All FM23 Databases
---
Database Insights
Football Manager 2023 Wonderkids
The ultimate guide to discovering all Football Manager 2023 wonderkids with personal recommendation ratings.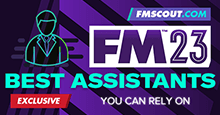 FM23 Best Assistants
Highly rated assistant managers in FM23 that you can count on for tactical, scouting and development advice.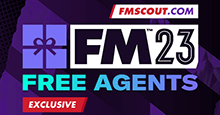 FM 2023 Best Free Transfers
Top 400 most notable free agents when starting Football Manager 2023.
FM2023 Top Bargains
Top quality players you can get for a relatively low price in FM23 on the first summer transfer window.
FM 23 Release Clause Bargains
The best players in FM23 who have a release clause equal or marginally close to their asking price.
Clubs Starting Budgets
Initial transfer and wage budgets for nearly 30 top leagues around the world.
---
Best Tools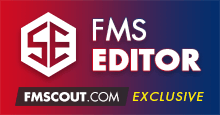 FMS Editor 23
Fully-featured real-time editor with a scouting edge for Football Manager 2023.
FM Genie Scout 23g
Extend the possibilities of finding, sorting & shortlisting players & staff on Football Manager 2023.
---
Top Skins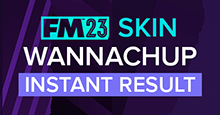 Wannachup Instant Result Skin
Default Football Manager 2023 skin with instant result button.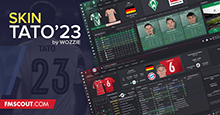 Tato23
Super clean skin that combines great aesthetics with functionality.
FME - Zealand
FM22's most popular skin returns to retain the title. Brought to you by FMEnhanced.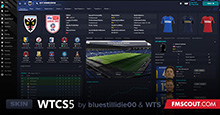 WTCS5
WorkTheSpace and TCS equals WTCS. Revamped player and club overview screens.
Mustermann23
Probably the finest light skin you can find, taking a radical approach.

All FM23 Skins
---
Other Cool Addons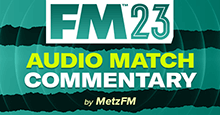 Audio Match Commentary
Reworked sound files, taken from multiple sources and also real life action.