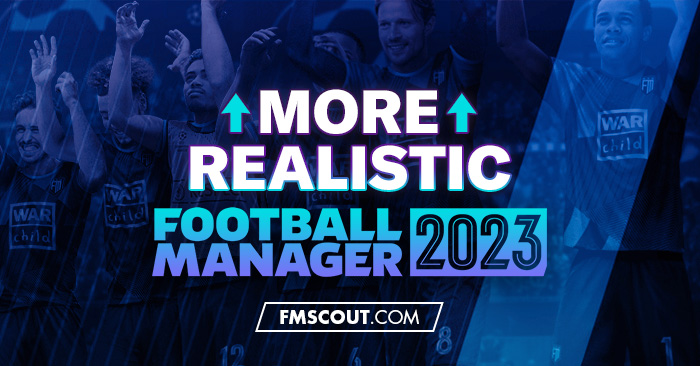 An initiative that has become tradition here on FM Scout. This is season 3 for our list, following yet another greatly received iteration last year.
Making Football Manager more realistic is possible by installing a number of addons created by the community. And no, this is not about logopacks or facepacks.
Most of the addons featured below are custom data files that either tweak certain aspects of how the game works or add more depth to what's already there.
Certain addons are available as packs which include multiple files. And since these files are created by different people, there are some cases of files that do similar things, so you'd have to choose just one to avoid data conflicts.
I'll briefly explain what all the different files do, where to find them, and when you need to make a choice to avoid possible conflicts.
So, let's get to it.
DLC for a More Realistic Football Manager 2023
GUI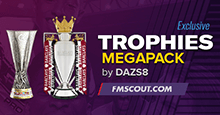 Trophies Megapack
Almost 1200 real trophies to add to all playable nations in the game.
You can only use 1 of the 2 competition color patches below.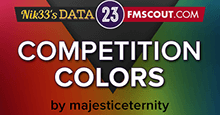 Realistic Competition Colors
Over 400 competitions with inaccurate color schemes are updated and fixed.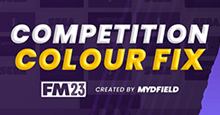 Competition Colour Fix
A facelift to in-game competitions which are not licensed or are using their nations primary / secondary colours.
Match Day Experience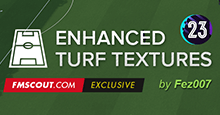 Fez's Enhanced Turf Textures
New enhanced look of grass textures making the turf look more realistic.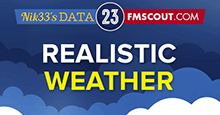 Realistic Weather
Real-life annual weather data was used to optimize current weather patterns, and create new ones.

Nik33's Club Colours
Changes club titlebar colours to their correct ones based on their logos and football tradition.
Part of Nik33's Data Packs.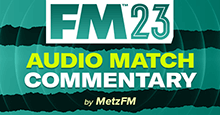 Audio Match Commentary Patch
Comprehensive reworked sound files, taken from multiple sources and also real life action.
Skins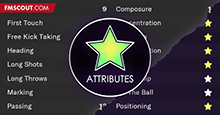 Star Attributes skin mod
A non-numeric attribute skin for Football Manager 2023 by Sebastian.
Mustermann Graphical Attributes skin
Special version of Mustermann skin designed to make the game unnecessarily harder!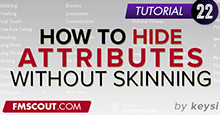 Hide Attributes (on any skin)
This tutorial explains how to turn any FM skin into an attribute-less skin without skinning knowledge.
Licensing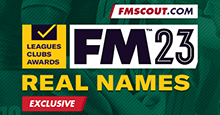 Real Names License Fix
Fix fake name of competitions, clubs and awards with their real names in Football Manager 2023.

Nik33's Competition Abbreviations
Updates 150+ competition abbreviations to match their licensed names.
Part of Nik33's Data Packs.
Transfers & Finances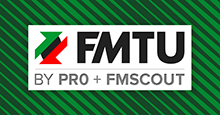 FM Transfer Update
This is the best Football Manager transfer update and it comes with nearly daily repacks.
---

Club Transfer Preferences
Certain clubs have a strong affinity for a specific nationality of players in the past and present. This is now a criteria in Visions of each Club.

Club Finances Fix
Currently adjusts Chinese Clubs, as their financial representation is still extremely overpowered.

Improved Salaries + Values + Sponsors
Adjusted Market values to replicate transfer fees better. Increased potential Salaries for Top-players. Decreased salaries for some Nations.
Part of Daveincid's Realism Megapack.
Leagues
You can only use 1 of the 2 league expansions below for the same nations.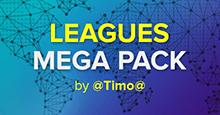 Leagues Mega Pack by @Timo@
The largest collection of updates for unplayable nations but also expanding the structure of playable ones.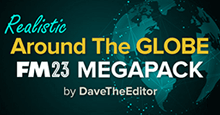 Around The Globe Megapack
Realistic leagues around the globe made in the advanced editor. With added focus on realism.
Languages
You can only use 1 of the 2 language patches below.

Geographics & Languages
Added missing info for 5500+ cities and 1250+ Local Regions. Also added 100+ new languages, edited 181 nations and 1,800+ regions.
Part of Daveincid's Realism Megapack.

Language Overhaul by majesticeternity
Added 80 New languages, 62 New Dialects. Edited 100 Nations and 1,500 Regions.
Part of Nik33's Data Packs.
Media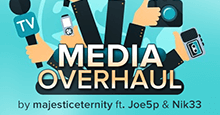 Media Overhaul
Adds 4,250+ real media, 1,000 real journalists, 80 bookmakers, along with their styles & personalities.
Agents
You can only use 1 of the 2 agent patches below.
Nik33's Agents pack
Adds more than 1,020 real life agents and their connections to 13.000+ players/clients.

Real Life Agents by pr0
With specific attributes & clients adding more realism to the game.
Part of Pr0's Data Packs.
Players & Staff
You can only use 1 of the 2 patches below.

New Players / Staff by SirTAVARES
Created more than 100 new player and staff to add in your game.
Part of SirTAVARES' Data Tweaks.

New Players & New Staff by pr0 (2 files)
New players and new staff created who don't exist in the current database.
Part of Pr0's Data Packs.
---

Career Plans
Adds career plans to players/staff taking into account their real life choices, interviews and social media posts.

Relationships
Adds more than 110 new relationships depending on player interviews, social media posts and other incidents. Also adds players' idols.
Part of Nik33's Data Packs.
Newgens & Reputation

Alternative Youth Rating
Changes the National Youth Ratings, Game Importance and state of development for each Nation.

League Reputation Fixes
Lowers the gap slightly between the Top-Nations and all the others in Europe. Boosts Top-Nations outside of Europe slightly.

Club Reputation Fixes
Contains small reputation adjustments for some Brazilian, Argentinian and Mexican Teams.

Club Data Fixes
Adds a lot of missing data for almost 700 1st and 2nd division clubs in 150 nations worldwide.
Part of Daveincid's Realism Megapack.
Awards
You can only use 1 of the 2 award patches below.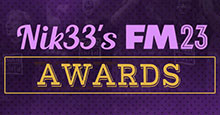 Awards Overhaul
160 New Awards, along with a entirely reworked reputation system.

Award Fixes
Fixes all missing and illogical award-reputations in all nations and in all international competitions as well.
Part of Daveincid's Realism Megapack.
Derbies
You can only use 1 of the 2 derby patches below.

Derbies Overhaul
Adds more than 550 derbies all around the world and adjusts their reputations.
Note: This might create problems with team reputations in less known leagues.
Part of Nik33's Data Packs.

Worldwide Derby Fixes
Adds 300+ missing derbies from clubs and nations in over 50 nations.
Part of Daveincid's Realism Megapack.
Nations

Citizenship Fix
Corrections for 95 nations for "years to gain nationality".
Part of Daveincid's Realism Megapack.
Other
You can only use 1 of the 2 patches with general changes below.

Other Changes by pr0
Changes in general which include second nationalities, affiliations between teams, new stadiums, favourite personel etc.
Part of Pr0's Data Packs.

Data Tweaks by SirTAVARES
Thousands of changes to improve the gaming experience. Also created people missing from the game.
Part of SirTAVARES' Data Tweaks.
Data Bundles
Many of the addons listed above are included in the following bundles and you can grab each of them as a single download.
I will keep updating this list from time to time to ensure it always reflects all the quality addons that
raise the realism in Football Manager 2023
.
If you think something's missing and should be added, let me know in the comments.
Enjoy!