Football Manager 2018 Tactics
Find successful Football Manager 2018 tactics to download. Share your best FM 2017 tactics to help fellow managers struggling to create good FM18 tactics.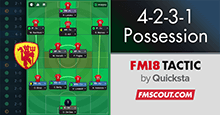 134361 38255 40
I have used this FM18 tactic with Man Utd for 2 seasons; winning the Premier League, Champions League & Super Cup! Requires inside forwards.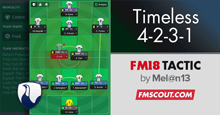 75578 20175 19
Being used since Championship Manager 97/98, this tactic can never go wrong. Winning titles with Wycombe, Everton, Fiorentina & many more! Remade & working for FM 2018.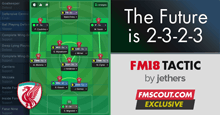 70009 17487 18
Premier League and Champions League! Double in the first season with LFC. At attacking tactic for FM 2018 that did wonders for my Liverpool side.
---
↑