Hi and welcome to my list of great Football Manager 2020 content you should either install or read.
I realize you might not agree with all of my picks, and that's fine. Even though I'm making an effort to avoid any biased picks, it's impossible not to include certain things I really like that may be controversial to some. So please, take my word with a pinch of salt and do some research of your own before choosing a specific addon to download.
And now, without further ado, let's get to it

#1 Essential Hack / Addon
Football Manager 2020 Real Names License Fix
Fix fake name of competitions, clubs and awards with their real names in Football Manager 2020.
---
Essential Graphic Packs
Footbe Logos 2019-20
Most unique, uniform & great looking logo style ever. A small pack but with all the top leagues covered.

All FM20 Logo Packs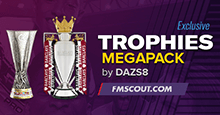 Trophies Megapack 2020
Almost 1200 real trophies to add in Football Manager 2020 with this pack by DazS8.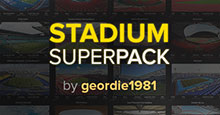 FMT Stadium Superpack 2020
1000s of stadium images in a larger size to prevent blurring.
FLUT Skin Cities Megapack
Beautiful city pics from clubs all over the world. Originally made for Flut skin.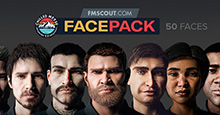 Chilled Moose 3D Faces for Newgens
Free pack of 50 photo-realistic faces you can use to replace the not-so-great faces of newgens.
---
Popular Skins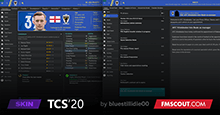 TCS 2020
The TCS Skin returns for its fourth iteration, built upon solid foundations.
OPZ Elite 2020
A smooth dark skin with several mods put together by OPZ.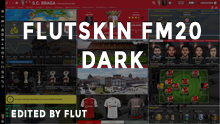 FM 2020 FLUT skin dark
A dark skin for the regular FM with FM Touch UI elements.
Heffem Skin 2020
The evolution of the Neub Skin, feat. instant result & a low-res variation.

All FM20 Skins
---
Best Kit Styles
PR EPL Kits 2019/20
Lifelike kits of English Premier League clubs for the 2019-20 season in PR style.
CPv EPL Kits 2019/20
Real kits of English Premier League clubs for the 2019-20 season in CPv style.
FC12 Premier League Kits 2019/20
Real kits of England Premier League clubs for the 2019/20 season in FC'12 style.

All Kit Packs 2019-20
---
Great Mods
Better Crowd Sounds for FM20
Realistic sound patch by multiple authors that improves the default crowd sounds.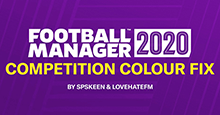 FM 2020 Competition Colour Fix
FM20 Competition Colour Fix gives a must needed facelift to in-game competitions.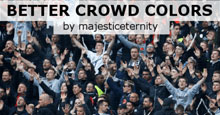 FM2020 Better Crowd Colors
Turn that sea of orange to a sea of neutral colors. More realistic crowd colors on FM 2020.
---
Best Databases
FM20 Transfers & Data Update
The best Football Manager 2020 transfer update all-around. Created by pr0 & FMTU.
FM2020 Data Tweaks by SirTavares
Corrected details for players/teams, added missing players/staff. Does NOT include transfer updates.
FM20 Custom Start Date
Start a new game from any month and any year from 2019 to 2029.
FM20 Leagues Mega Pack by @
[email protected]
Expand the playable leagues in FM2020 with 228 new nations! With real rules, calendar and structure.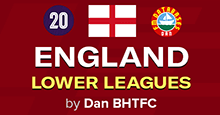 FM 2020 England Lower Leagues
Unlock England's lower leagues down to level 16 with the biggest English database for FM 2020 by Dan.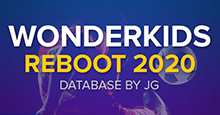 Wonderkids Reboot 2020 by JG
An extensive database update that adds multiple young talented players to your FM2020.
---
Database Insights
Football Manager 2020 Wonderkids
The ultimate guide to discovering all Football Manager 2020 wonderkids with personal recommendation ratings.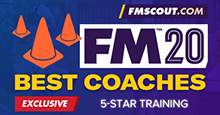 Football Manager 2020 Best Coaches
Hundreds of highly rated coaches in FM 2020 to get you 4, 4.5 & 5 stars in all training areas.
FM2020 Top Bargains
Top quality players you can get for a relatively cheap price in FM20 on the first summer transfer window.
FM 2020 Best Free Transfers
Most notable free agents when starting Football Manager 2020.
FM20 PA -85 -9 -95 -10
The full list of young talents with the highest negative potential ability in FM 2020.
Clubs Starting Budgets
Initial transfer and wage budgets for a dozen of popular leagues.
---
Best Tools
FMS Editor 20
Fully-featured real-time editor with a scouting edge for Football Manager 2020.
FM Genie Scout 20g
Extend the possibilities of finding, sorting & shortlisting players & staff on Football Manager 2020.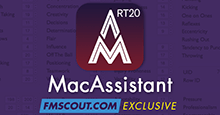 MacAssistant RT20
Fully featured real-time scout utility and editor for Football Manager 2020 and Mac.
---
Time Savers
Jamie's FM 2020 Search Filters
A collection of filters for all player & staff roles to save you time when searching for transfer targets in FM 2020.
Jamie's FM 2019 Custom Views
A collection of views for 4 different areas in FM 2020, including squad, fixtures, scouting & staff search.
---
Fantasy Scenarios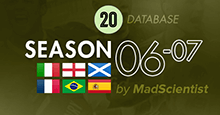 2006-07 Season Throwback Database
This classic FM 2020 database by Mad Scientist takes you back to the 2006-07 season.
ASWIJAN - Fictional Island Country
A massive project started in April 2018 & now available for FM20. Created by Chilled Moose.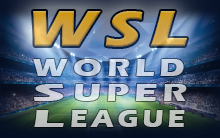 FM20 World Super League
The popular super league series returns for the 4th year. 828 clubs from 69 countries in 9 tiers.
---
Feel free to post your nominations in the comment section below and I'll consider them for my next update.